The AAE Educational Conference, organized by the Association of Asthma Educators (AAE) will take place from 1st August to the 3rd August 2014 at the Hilton Palacio Del Rio in San Antonio, USA. The conference will cover areas like Information relating to asthma treatment, control and education, resources for the development of networking opportunities for asthma educators, present practical tools for patient and family education, introduce new evidence-based treatment, introduce new ways to competently educate multiple cultures.
Visitors Attending
Aremo Ayodeji Akeem Vasco-yusuph
Senior Lecturer at Interlink Polytechnics, Ijebu-jesa
Lagos, Nigeria Oladeji Waheed Solagbade
Lecturer at The Polytechnic,ibadan
Ibadan, Nigeria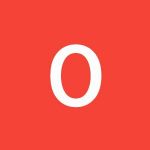 Schedule & Agenda
01-08-201407:00 AM -07:45 AM
01-08-201407:45 AM -08:00 AM
01-08-201408:00 AM -08:50 AM
The Christine Wagner Past President's Talk: The "Asthma Check-up" - Could it Be That Simple?
Session Overview: In January of 2014 CMS enacted new rules allowing state Medicaid programs to reimburse for preventive and rehabilitative services that are prescribed by a health care provider. We should collaborate with state Medicaid programs to implement reimbursement strategies for asthma education and care outside the clinical setting by asthma educators, community health workers, pharmacists, school nurses and others. Preventive asthma encounters must: 1) incorporate EPR3-compliant assessments of asthma risk and impairment, 2) use standardized, multi-media programs that address cultural diversity and varying literacy levels, 3) be directed by administrative claims data and generate usable assessment data to prove cost-efficiency.
01-08-201408:50 AM -09:40 AM
Anaphylaxis: Advancing Proficiency in Recognition, Management and Risk Reduction
Session Overview: Anaphylaxis is an acute, life-threatening systemic reaction. Due to the critical need for immediate treatment, it is imperative that providers be able to recognize and appropriately treat anaphylaxis. Anaphylaxis management plans are increasingly advocated internationally to improve outcomes and reduce risk of recurrent reactions in people with a history of anaphylaxis. Medical facilities should have well-trained health care professionals and an established plan of action to deal with anaphylaxis that is regularly practiced and the appropriate equipment to treat anaphylaxis. In addition, strategies for reducing the risk of anaphylaxis from allergy procedures (skin testing, immunotherapy, etc.) should be implemented.
01-08-201409:40 AM -10:30 AM
Meeting the Standards for Quality and Performance: the Certified ASME Program
Session Overview: The steps of the ASME Program will be detailed within this presentation, and attendees will be instructed how to apply for ASME certification.
01-08-201410:30 AM -10:45 AM
01-08-201410:45 AM -12:30 PM
The Air We Breathe: Panel Presentation and Discussion of Different Aspects of Indoor and Outdoor Air Quality
Air Pollution and Asthma - Edward Brooks, MD What Color Is Your Flag? Implementing the Ozone Flag Alert Program - Christine Wagner, RN, MSN, CPNP, FNP-BC, AE-C, and Robin Luffy, RN, MSN, CPNP, AE-C Building Success, Leading Change: NEISD's Story of Creating Asthma Friendly Environments - Diane Rhodes, BBA, RRT, AE-C 2 + 2 Asthma Crew: Indoor Air Quality – De De Gardner, MSHP, RRT, FAARC Question & Answer Session
01-08-201412:30 PM -02:45 PM
Lunch and Exhibits
Lunch is provided and will take place in the exhibit hall.
01-08-201402:45 PM -03:45 PM
Breakout Sessions
Spreading the Word: Strategies to Engage and Educate Healthcare Professionals Mary Cataletto, MD, AE-C Session Overview: The NAEPP – EPR-3 Expert Guidelines for the Diagnosis and Management of Asthma highlight the need for education at every patient-provider encounter. Insuring consistency in providing evidenced-based educational messages to our patients requires engaging and educating providers at all levels. Adult learners can be particularly challenging. Not only will educators encounter providers with varying levels of knowledge, skills and motivation, but providers will often have significant time constraints and patient care responsibilities. The clinical setting can provide opportunities for effective engagement of asthma care teams. Themes pertaining to effective communication to facilitate knowledge acquisition of key EPR-3 evidence-based asthma messages run through each of the 4 content areas with the Detailed Content Outline (DCO) for the NAECB certification examination. Level: Intermediate Pharmacology Update for Asthma Educators Robin Luffy, RN, MSN, CPNP, AE-C Session Overview: This presentation will include an overview and discussion of the current medications for asthma management as discussed in the Expert Panel Report 3: Guidelines for the Diagnosis and Management of Asthma published by the National Institutes of Health, National Heart, Lung and Blood Institute (NHLBI) and National Asthma Education and Prevention program (NAEPP). Medications will be presented according to drug classifications, including corticosteroids, immunomodulators, leukotriene modifiers, long acting beta agonists, methylxanthines, short acting beta agonists, and anticholinergics with the goal of helping the participant organize the variety of medications into a usable form for their practice. Age appropriate dosing, administration modes, side effects and ways to decrease their occurrence will be incorporated into the presentation. Currently available delivery devices including valved holding chambers, dry powder inhalers and metered dose inhalers will be reviewed. Assessment of asthma risk and impairment, environmental control and co-morbidities in relation to medication requirement and dosing will be addressed with asthma step up and step down therapy. Management of Severe Unresponsive Asthma Exacerbation in the Pediatric Intensive Care Unit Jared Rice, RRT, AE-C Session Overview: Methods to manage server refractory asthma in the pediatric intensive care unit will be discussed. Topics will include bronchodilator therapy, invasive and noninvasive mechanical ventilation, adjust therapies, and special inhaled gases.
01-08-201403:45 PM -04:45 PM
Breakout Sessions
Repeat of 2:45 pm sessions
01-08-201404:45 PM -06:15 PM
AAE 'Meet and Greet' Reception
Cash bar, hors d'oeuvres provided
02-08-201406:30 AM -07:30 AM
5K Run/Walk
Join AAE attendees on the Riverwalk, as we begin the day with an invigorating run/walk! Stay tuned for more information regarding this event.
02-08-201407:00 AM -05:00 PM
02-08-201407:15 AM -08:45 AM
Breakfast, Exhibits and Poster Viewing
Breakfast providedFinal exhibit display, drawing for prizes will occur at 8:30 AM. Must be present to win. Win free registration for next year's meeting in Anaheim!
02-08-201408:45 AM -09:45 AM
Oral Abstract Presentations
Four podium presentations. AAE will be applying for CE credits for this session.Moderator: Catherine Kier, MD, FAAP, FCCP, DABSM, AE-C Managing Asthma on College Campuses, Kevin Collins, MS, RRT, RPFT, AE-C Clean Air for Kids Asthma Education Program, Etta Logan and Judy Olsen Asthma care Behind the Clinician's Office, Lisa Romard, MS, RN, CPNP, ANP, AE-C Child and Caregiver Reaction to use of a Prototype Inhalation, Mona Tsoukleris, PharmD Session Overview: This is AAE's third Annual Oral Abstract Presentation where select abstracts (top ranking in the abstract review scoring) are asked to be presented by the authors,. This oral abstract presentation will serve as networking and sharing of our work as asthma educators. AAE will be applying for CE credits for this session.
02-08-201409:45 AM -10:45 AM
Understanding the Effects of E-cigarettes and Hookahs: A Primer for Educating our Patients
Session Overview: This presentation will review the constituents and overview of the two devices. It will also present national data on prevalence among youth and young adults. The presentation will end with the health effects on the lungs and body from scholarly literature reviews.
02-08-201410:45 AM -11:45 AM
Launch of AAE's Asthma Education for the Community Health Worker: A National High Quality Curriculum
Session Overview: The goal of this program is to prepare entry-level community health workers to effectively educate clients about basic asthma management, while providing an effective, nationally available means of education. During this session, the specific aims and program design will be discussed.
02-08-201411:45 AM -01:00 PM
President's Luncheon and Award Presentations
OPEN TO EVERYONE!Session overview: Please come join us for our President's Luncheon to learn more about AAE and its vision and activities, and see how you may get involved. Meet our current Executive Committee and Board Members, as well as our founding members, past presidents and past board members who will be present at this conference. This hour will be full of history as well as future vision. We will be honoring members and will be having award presentations at this session.
02-08-201401:00 PM -02:00 PM
Breakout Sessions
Cough Jesus Guajardo, MD Session Overview: The different etiologies of cough in the pediatric population will be discussed, along with the most common causes of cough in children and adults. Asthma Response Team: Handling the E.D. Arrival Clifton Dennis, RRT, AE-C Session Overview: Asthma continues to be the number one reason for pediatric admissions to the hospital along with the number one reason patients are seen in the emergency room. This presentation will outline one response team's efforts to improve processes for patients and their families in the emergency room. Creating and Sustaining Academic Clinical Partnerships To Improve Outcomes in Pediatric Patients Natasha McClure, RN, MSN Session Overview: Asthma is the most common chronic disease affecting children, associated with missed school days, increased health care costs, and decreased quality of life. Research shows that combining home visits and phone calls by nurses can improve patient outcomes and reduce health care utilization although this service is not usually available due to limited financial resources and shortage of nurses. This presentation will outline the benefits of a model academic clinical partnership, developed as part of a community health curriculum in an accelerated nursing program.
02-08-201402:00 PM -03:00 PM
Breakout Sessions
Repeat of 1:00 pm sessions
02-08-201403:00 PM -03:10 PM
02-08-201403:10 PM -04:10 PM
Changing Patient Behavior: Evidence-based Approaches for Asthma Educators
Session Overview: In this interactive session, case studies will be utilized to teach evidence based behavior change approaches, such as motivational interviewing, cognitive dissonance and 'teach me back.' Evidence based one-on-one techniques and group approaches will be discussed.
02-08-201404:10 PM -06:20 PM
Free Time for Attendees – Explore the Riverwalk!
02-08-201406:30 PM -06:30 PM
Dinner Presentation -- Treating Asthma: Targeting the Whole Lung
03-08-201407:00 AM -12:00 PM
03-08-201408:00 AM -09:20 AM
Teach It and They Will Come (But Not Back to the ED!)
Panel presentation and discussion of discipline-specific vs. team approaches to asthma education.Moderator: Stuart Tousman, PhD Home Visits Using Nursing Students: A No-Cost Approach for Controlling Pediatric Asthma Ellen O'Kelley, PNP- BC, AE-C Natasha McClure, RN, MSN Addressing the Needs of Asthma Patients and Their Families Through the Collaboration with Community Health Care Workers Catherine Kier, MD, FAAP, FCCP, DABSM, AE-C Lisa Romard, RN, MSN, CPNP, ANP, AE-C, Pediatric Pulmonary, Stony Brook Children's Hospital, New York Kristi Ladowski, MPH Breath of Life Program: The Respiratory Therapist as Disease Manager Tim Op't Holt, EdD, RRT, AE-C, FAARC Question & Answer Session
03-08-201409:20 AM -10:20 AM
Breakout Sessions
Weight- We Do Care! The Prevention of Childhood Obesity in the Asthma Population Lesley Vernor, RN, MSN, CNS, CPNP, AE-C Session Overview: Obesity rates continue to escalate despite various campaigns and strategies to affect change in our nation. A child who is obese with asthma ultimately has to manage two diseases negatively impacting one another. Weight loss strategies should be introduced when a BMI is > than 85%. This presentation will provide tools for guidance to introduce a weight management program in any practice and most specifically in the asthma population. Creating a Foundation to Asthma Care: Patient Key Messaging Cindy Cooper, RN, AE-C Session Overview: This presentation will incorporate key components to asthma care - pathophysiology, severity, control, asthma action plans, peak flow meters, triggers, spirometry, and step therapy as a foundation around the patient. The presenter will highlight the key messaging from each of these topics, emphasizing the need for simplicity in the educational approach to patients. How to Formulate Health Messages to Reach Your Target Audience Mary Martinasek, PhD, RRT, RPFT, AE-C, CHES Session Overview: This presentation will review the steps to pretesting messages for audience education or behavior change.
03-08-201410:20 AM -10:30 AM
03-08-201410:30 AM -11:30 AM
Breakout Sessions
Repeat of 9:20 am sessions
03-08-201411:30 AM -12:30 PM
Airflow Obstruction? What About COPD?
Session Overview: COPD has many common points with asthma (both are obstructive diseases with similar symptoms, diagnostic tests, medications, etc) and often is a comorbid condition in the asthma population. This presentation will review the disease (pathophysiology, diagnosis, management) discuss the common features as well as distinctions and differences between COPD and asthma, and touch on the implications of the Affordable Care Act and readmissions for COPD.
03-08-201412:30 PM -12:30 PM
Main Conference Concludes
Map & Directions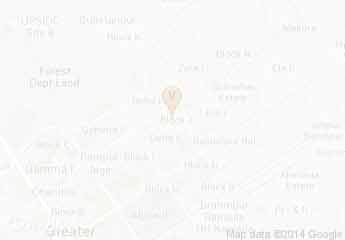 200 South Alamo Street San Antonio, Texas 78205
San Antonio
,
USA
Featured Hotels in San Antonio
More Events in San Antonio