The American speech-Language-Hearing Association School, organized by the American Speech-Language-Hearing Association will take place from 25th July to the 27th July 2014 at the David L. Lawrence Convention Center in Pittsburgh, USA. The conference will cover areas like Differentiate between language disability to be served through an IEP and a language difference based on cultural and linguistic diversity.
Speakers
Mike Jaffe
Human WakeUp Call®, Speaker, Author, Coach at The Mike Jaffe Company
Pittsfield, Massachusetts Area
Dave Hammer
Director of Professional Development and Speech Services at Childhood Apraxia...
Greater Pittsburgh Area
Julie Masterson
Interior Design Student at the University of Minnesota - Twin Cities
Greater Milwaukee Area
Claudia Dunaway
Speech-Language Pathologist at Claudia Dunaway, Speech-Language...
Greater San Diego Area
Celeste Roseberry-McKibbin
Professor at California State University, Sacramento
Sacramento, California Area Heather Bupp
Medical/Pharmaceutical Sales Representative at Accera
Fresno, California Area Schedule & Agenda
25-07-201407:00 AM -08:00 AM
Registration, Materials Pick-up and Continental Breakfast - See more at: http://www.asha.org/Events/schools/Schedule/#sthash.fRoViDim.dpuf
25-07-201409:45 AM -11:45 AM
Learning Sessions CS01–CS05
25-07-201411:30 AM -05:30 PM
Exhibit Hall Grand Opening (Lunch served at Noon)
25-07-201401:30 PM -03:30 PM
Concurrent Sessions CS06–CS10
25-07-201403:30 PM -05:30 PM
25-07-201404:30 PM -06:00 PM
25-07-201406:00 PM -08:30 PM
26-07-201407:15 AM -08:00 AM
26-07-201408:00 AM -11:00 AM
Concurrent Sessions CS11–CS15 (3-hour sessions)
26-07-201411:00 AM -04:30 PM
Exhibit Hall Open (Lunch served at 11:30)
26-07-201401:30 PM -03:30 PM
Concurrent Sessions CS16–CS20
26-07-201403:30 PM -04:30 PM
Last Chance for Exhibits and Refreshments
27-07-201407:30 AM -08:15 AM
27-07-201407:30 AM -08:30 AM
27-07-201408:30 AM -10:30 AM
Concurrent Sessions CS21–CS25
27-07-201410:45 AM -11:45 AM
Map & Directions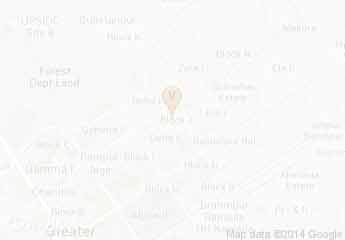 1000 Fort Duquesne Blvd, PA 15222
Pittsburgh
,
USA
More Events in Pittsburgh