The Assessment Institute Conferences, organized by the Indiana University will take place from 19th October to the 21st October 2014 at the JW Marriott Indianapolis in Indiana, USA. The conference will cover areas like individuals and campus teams new to outcomes assessment to acquire fundamental knowledge about the field, individuals who have worked as leaders in outcomes assessment to share and extend their knowledge and skills, and those interested in outcomes assessment at any level to establish networks that serve as sources of support and expertise beyond the dates of the Institute.
Speakers Trudy Banta
Professor of Higher Education and Senior Advisor to the Chancellor...
Indianapolis, United States Of America
Tom Angelo
Founder Director at Center for the Advancement of Faculty Excellence...
Carolina, United States Of America Peter Ewell
Vice President at NCHEMS
Denver, United States Of America
Schedule & Agenda
Sun, 19 Oct

07:30 AM - 06:00 PM
Registration

Sun, 19 Oct

09:00 AM - 04:30 PM
Pre-Institute Workshops

Sun, 19 Oct

12:00 PM - 01:15 PM
Lunch on your own in Indianapolis

Mon, 20 Oct

06:30 AM - 06:00 PM
Registration

Mon, 20 Oct

07:30 AM - 08:45 AM
Continental Breakfast

Mon, 20 Oct

08:45 AM - 10:00 AM
Opening Plenary Panel

Ralph Wolff, Thomas A. Angelo, Trudy W. Banta, Peter T. Ewell, George D. Kuh, and Jeffrey A. Seybert

Mon, 20 Oct

10:15 AM - 11:15 AM
Track Keynote Sessions

High Impact Practices, ePortfolios, Faculty Development, Global Learning, Graduate Education, NILOA, STEM Education, and Student Affairs Programs and Service

Mon, 20 Oct

11:15 AM - 12:30 PM
Institute Luncheon

Optional – $40 per person) Special Guest Speaker, Karan Powell, Executive Vice President and Provost of the American Public University System

Mon, 20 Oct

12:30 PM - 05:30 PM
Concurrent Sessions

Mon, 20 Oct

05:45 PM - 07:00 PM
High Tea

Mon, 20 Oct

05:45 PM - 07:00 PM
Poster Session

Tue, 21 Oct

07:00 AM - 02:00 PM
Registration

Tue, 21 Oct

07:30 AM - 08:45 AM
Continental Breakfast

Tue, 21 Oct

08:45 AM - 10:00 AM
Plenary Panel

Tue, 21 Oct

10:15 AM - 12:30 PM
Concurrent Sessions

Tue, 21 Oct

12:30 PM - 01:45 PM
Lunch

Tue, 21 Oct

02:00 PM - 04:15 PM
Concurrent Sessions
+ show more
Entry Fees & Tickets
| | |
| --- | --- |
| | Group |
| 280 USD | On or before September 8th- per person |
| 300 USD | After September 8th - pER person |
| | Individual |
| 290 USD | On or before September 8th |
| 310 USD | After September 8th |
39.765797
-86.164763
Map & Directions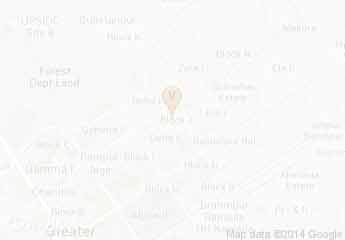 350 W Maryland St, Indianapolis, IN 46225, United States
Indiana, USA
Get Directions
Featured Hotels in Indiana