The Annual Convention and Career Exposition, organized by the Organization of Black Aerospace Professionals will take place from 6th August to the 8th August 2014 at the Atlanta Sheraton in Atlanta, USA. The conference will cover areas like Focused Its Greatest Emphasis On Preparing Young People To Realize A Successful Future And Highlight The Exciting Potential Available In Aviation. To Be Certain Of An Aviation Oriented Group Representing African-American And Minority Concerns Was Neither New Nor Unique.
Visitors Attending
Santosh
Manager at Na
Kathmandu, Nepal Mike Makar
Individual
Anchorage, United States Trudy Coarde
Principal at Coda Re Advisory Services
Atlanta, United States Speakers
Phyllis Batson
Technical Recruiter for Emerging Virtual Training and Apps Developer at...
Washington D.C. Metro Area Thomas Witt
Vice President of Marketing at CoStar
Washington D.C. Metro Area Gerry Dupree
Director at Dupree Mortgage Services Ltd
Gloucester, United Kingdom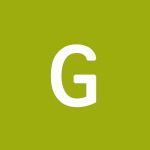 Schedule & Agenda
06-08-201407:00 AM -06:00 PM
Membership Booth
OBAP Career FairBooth
06-08-201407:00 AM -06:00 PM
OBAP Merchandise Marketplace
OBAP Career Fair Booth
06-08-201407:00 AM -06:00 PM
OBAP Volunteer Office
Georgia Booth
06-08-201407:00 AM -08:30 AM
Aerospace Professional Development Program
The Unfair Advantage–How toMake the Most of Your TimeWhen Interviewing withRecruiters, Facilitated by JamieJameson and the OBAP APDPTeam,Georgia13
06-08-201408:00 AM -08:00 AM
United State Army Black Aviation Association Meeting ( USABAA )
06-08-201408:00 AM -10:00 AM
Bessie Coleman Aerospace Legacy Fly - Sister - Fly Empowerment Breakfast
Atlanta Ballroom2-5
06-08-201408:00 AM -05:00 PM
OBAP Career Development Interview Rooms* Georgia 1
06-08-201408:00 AM -10:30 AM
Career Development Center & Career Fair Exhibitor Setup Geor gia 2 - 12
06-08-201409:00 AM -10:30 AM
Career Fair Recruiter's Welcome Breakfast (Invitation Only) and OBAP Meet and Greet Georgia 2 - 12
06-08-201409:00 AM -11:00 AM
OBAP Board of Directors Meeting Atlanta 1
06-08-201409:00 AM -10:30 AM
OBAP Interviewing Skills Workshop – Facilitated b y Judy Tarver, VP, Global Strategies, FAPA.aero Capital North
06-08-201411:00 AM -11:15 AM
Ribbon Cutting Celebration Career Development Center & Career Fair Georgia 2 - 12 Foyer
06-08-201411:15 AM -06:00 PM
OBAP Career Development Center & Career Fair Open Georgia 2 - 12
06-08-201411:30 AM -01:30 PM
06-08-201401:30 PM -03:00 PM
OBAP Aerospace Hiring Symposium - Facilitated by Judy Tarver, VP, Global Strategies, FAPA.aero Capital North
06-08-201401:30 PM -03:00 PM
Bessie Coleman Annual Membership Meeting Atlanta 2
06-08-201403:00 PM -04:00 PM
OBAP Collegiate Convention Series Orientation , Sponsored by Alaska Airlines and Horizon Air Atlanta 1
06-08-201404:15 PM -05:45 PM
OBAP Collegiate Series Career Management – Start Early! Start Now! F acilitated by – Phyllis Batson, Batson Consultants , Sponsor ed by Alaska Airlines and Horizon Air Atlanta 3
06-08-201403:30 PM -04:30 PM
B essie C oleman A erospace L egacy Workshop Atlanta 2
06-08-201405:00 PM -09:00 PM
Convention Registration Georgia Booth
06-08-201407:00 PM -09:00 PM
Welcome Reception Sponsored by Delta Air Lines Delta Fligh t Museum
07-08-201407:00 AM -06:00 PM
Convention Registration Georgia Booth
07-08-201407:00 AM -06:00 PM
Membership Booth OBAP Career Fair Booth
07-08-201407:00 AM -06:00 PM
OBAP Merchandise Marketplace OBAP Career Fair Booth
07-08-201407:00 AM -06:00 PM
OBAP Volunteer Office Georgia Booth
07-08-201407:00 AM -08:30 AM
Aerospace Professional Development Program The Unfair Advantage – How to Make the Most of Your Time When Interviewing with Recruiters , Facilitated by Jamie Jameson and the OBAP APDP Team
07-08-201408:00 AM -08:00 AM
United State Army Black Aviation Association Meeting (USABAA) Georgia 1 4
07-08-201408:00 AM -09:30 AM
OBAP Founders' and Pioneers' Brea kfast , Sponsored by UPS Capital Ballroom South
07-08-201408:00 AM -05:00 PM
OBAP Career Development Interview Room*
07-08-201409:00 AM -09:15 AM
Youth Arrival Capital Ballroom Lobby
07-08-201409:00 AM -06:00 PM
OBAP Career Development Center & Career Fair Open Georgia 2 - 12
07-08-201409:15 AM -10:00 AM
Youth Workshops – Group A The Mid - South Life Skills Program – Exploring Your Career Possibilities, Facilitated by Chad Harris, FedEx Express
07-08-201409:15 AM -10:00 AM
Youth Hands - On Activity – Group B – Exploring Commercial Aviation – Presented by the National Museum of Commercial Aviation and ExpressJet Capital North
07-08-201409:30 AM -10:30 AM
B essie C oleman A erospace L egacy Workshop
07-08-201409:45 AM -12:00 PM
Professional Development Session – Changing and Learning Agility, Facilitated by Pamela Williams, Sponsored by United Airlines
07-08-201410:15 AM -11:00 AM
Youth Program - - Career Fair, Networking and Photo Ops – Group A&B
07-08-201410:45 AM -12:15 PM
Collegiate Series – Money Smart, Presented by FDIC, Facilita ted by Elaine Hunter and Joy Ellington Sponsored by Alaska Airlines and Horizon Air ,
07-08-201411:15 AM -12:00 PM
Youth Workshops - Group A The Mid - South Life Skills Program – Exploring Your Career Possibilities, Facilitated by Chad Harris, FedEx Exp ress
07-08-201411:15 AM -12:00 PM
Youth Hands - On Activity – Group B – Exploring Commercial Aviation – Presented by the National Museum of Commercial Aviation and ExpressJet
07-08-201412:15 PM -01:45 PM
Annual Youth Luncheon - Groups A&B – S ponsored by FedEx Express
Capital Ballrooms, South & Center
07-08-201401:45 PM -02:00 PM
07-08-201402:00 PM -03:30 PM
Professional Development - Jumpstart to Career Management F acilitated by – Phyllis Batson, Batson Consultants , Sponsored by United Airlines
07-08-201403:00 PM -05:00 PM
OBAP Collegiate Series – The Sum of Aerospace Success - Facilitated by Ray Evans , Sponsored by Alaska Airlines and Horizon Air
07-08-201403:45 PM -05:15 PM
OBAP General Membership Meeting
Capital South and Center
07-08-201404:00 PM -05:00 PM
Bessie Coleman Aerospace Legacy Annual Membership Meeting
07-08-201405:00 PM -06:00 PM
OBAP Collegiate Meet U p
Executive Suite
08-08-201407:00 AM -06:00 PM
OBAP Volunteer Office Georgia Booth
08-08-201407:15 AM -08:30 AM
OBAP Aviation Consortium ** (Invitation Only) Atlanta 1
08-08-201408:00 AM -08:00 AM
United State Army Black Aviation Association Meeting (USABAA) Georgia 1 4
08-08-201408:00 AM -04:00 PM
Convention Registration Georgia Booth
08-08-201408:00 AM -04:00 PM
OBAP Membership Booth OBAP Booth Inside Career Fair
08-08-201408:00 AM -04:00 PM
OBAP Merchandise Ma rketplace OBAP Booth Inside Career Fair
08-08-201408:00 AM -05:00 PM
OBAP Career Development Interview Rooms* Georgia 1
08-08-201409:00 AM -02:00 PM
OBAP Career Development Center & Career Fair Open Georgia 2 - 12
08-08-201411:30 AM -01:30 PM
OBAP Corporate Luncheon and Strategic I ndustry Symposium , " STEMulating Education and Industry to Advance our Nation and the World". Sponsored by United Airlines Capital South & Center
08-08-201401:00 PM -04:00 PM
OBAP presents " For Ladies Only " OBAP Executive Suite
08-08-201402:00 PM -03:30 PM
Collegiate Series – "OBAP Collegiate Masters" Sponsored by Alaska Airlines and Horizon Air
08-08-201402:00 PM -04:00 PM
OBAP ACE Academy Directors' Meeting
08-08-201402:00 PM -04:00 PM
OBAP Career Fair Exhibition Hall Tear Down
08-08-201404:15 PM -05:15 PM
OBA P Southeast Regional Caucus – Facilitated by Emmanuel Burke
08-08-201404:15 PM -05:15 PM
OBAP Northeast Regional Caucus Facilitated by Gerry Dupree
08-08-201404:15 PM -05:15 PM
OBAP Southwest Regional Caucus Facilitated by Ray Evans
08-08-201404:15 PM -05:15 PM
OBAP Midwest Regional Caucus Facilitated by Stephanie Johnson
08-08-201404:15 PM -05:15 PM
OBAP West Regional Caucus Facilitated by Thomas Witt
08-08-201407:00 PM -07:45 PM
OBAP Executive Leadership Reception (Invitation Only)** Capital North
08-08-201407:00 PM -07:45 PM
Annual Awards Gala Reception Capital Ballroom Pre - Function
08-08-201408:00 PM -01:00 AM
Annual Awards Gala Capital South and Center
Map & Directions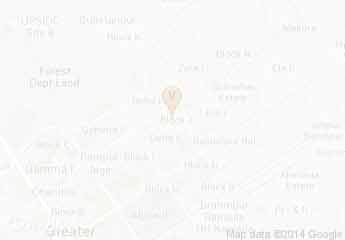 165 Courtland St NE
Atlanta
,
USA
Featured Hotels in Atlanta