CPhI India is one of the largest and most comprehensive pharmaceutical industry events in South Asia. Focused on pharmaceutical ingredients, machinery, equipment, outsourcing and bio-solutions for pharma, CPhI India brings together high-quality prospects that are actively looking for these products and services.CPhI India 2016 will be held between 21 to 23 November 2016 at two venues- Bombay Exhibition Centre as well as at BKC in Mumbai. Organized by UBM India Pvt. Ltd, this event is the number one South Asian Pharma sourcing event.
Visitors Attending
Sandip Savaliya
Director at Eon Meditech Pvt. Ltd.Surat, India
Sayaji Shewale
Proprietor at Sms Ent.Mumbai, India Naresh Choudhary
Manager at Gautam TubesMumbai, India
Bharat Mandot
CEO at StelCore Management Services Private LimitedMumbai, India Maunil Shah
Sales Manager at Pranam Plastimech Exports Pvt LtdMumbai, India
Jaydeepsinh Rana
Exports Sales And Marketing Manager at Www.janvichemical.comSurat, India
Ajay Kumar
Business Development Officer at QuickworkMumbai, India
19.151308
72.855382
Map & Directions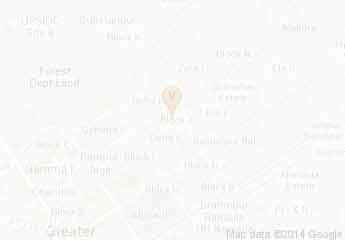 NSE Ground Off Western Express Highway Goregaon East
Mumbai, India
Get Directions
Want to Exhibit?
Exhibitor Profile
Exhibitor profile includes Active Pharmaceutical Ingredients, Alkaloids, Amino acids, Antibiotics, Antibodies, Antimicrobial preservatives, Antioxidants, Biocatalysts, Biotechnology, Capsules/encapsulation, Chemical synthesis/analysis, Chira intermediates, Coating agents, Colour and dispersions, Custom manufacturing, Cytokines, Emulsifying/solubilising agents, Enzymes, Excipients and Drug formulation, Fine chemicals, Flavours and perfumes, Glidants, Herbal teas, Hormones & synthetic substances, Immunochemistry, Intermediates, Medicinal plants, Microencapsulation, Ointments bases, Peptides, Phospholipids, Plant/animal extracts, Prostaglandins, Publisher, Purification and separation techniques, Regulatory affairs, Sera and Vaccines, Solvents, Stiffening agents etc.
---
Exhibitors List
| | | |
| --- | --- | --- |
| Booth | Exhibitor Name | Products & Services |
| - | Ami Lifescience Pvt. Ltd.Vadodara, India | Cyclobutanecarboxylic Acid,Respiratory Tract,Acetaldehyde Dimethyl Acetal,Cyclohexanecarboxaldehyde,Methyl- 5-Acetylsalicylate,N-N Dimethyl Formamide Dimethyl Acetal (Dmf Dma) |
| - | Aquatic Remedies Pvt. Ltd.Mumbai, India | Topiramate,Capecitabine,Abacavir,Polymixin B Sulphate,Pregabalin,Azithromycin |
| - | ASG Biochem Pvt. Ltd.New Delhi, India | Testosterone Isocaproate Apis,Testosterone Propionate Apis,Testosterone Phenylpropionate Apis,Levonorgestrel,Pregnenolone 145-13-1,Ethisterone Products In Pipeline |
| - | Avra Laboratories Pvt. Ltd.Hyderabad, India | Benzylhydrazine Dihydrochloride,Bromoacetaldehyde Diethyl Acetal,2-Amino-3-Methylpyrazine,3-Amino-5-Bromopyridine,4 & 6-Dichloro-5-Formylpyrimidine,6-Aminoquinoline |
More Exhibitors