Expodireto Cotrijal is a grand event that will be displaying latest machineries, technologies and innovations related to agriculture. To be held for 5 days in Rio Grande do Sul, Brazil, this event will display the latest technological advances made in the field of agriculture attracting more than 1611000 attendees from various countries. This event will provide the perfect platform for users of technology and technology generators to conduct a commercial lucrative business under one roof. ..+ read moreExpodireto Cotrijal is an event that will help the participating organizations and companies to promote their brand in the international arena and generate more than 984382000 USD. With the help promotional campaigns and proper advertisements, this event will help to spread awareness about the latest agricultural products like fertilizers, pesticides, chemicals etc to a large segment of prospective buyers among the attendees.
Visitors Attending Edwin D. Prosper
Dr. at Center For Agri Consult
San Juan, Trinidad
Connect Chaudhry Zulfiqar Ahmed
Director at Naru Hitech (pvt)ltd
Gujrat, Pakistan
Connect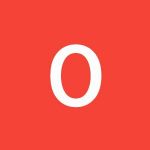 Oluyinka Odediran
Ceo at Yinkoma & Associates
Abeokuta, Nigeria
Connect Baba Jallah Epega
Ceo at Emc3
London, United Kingdom
Connect Liu Jiahuan
Ms. at Dalian Shengwei Corn Products Co. Ltd
Dalian, China
Connect
-30.027704
-51.228735
Map & Directions
Exhibitor Profile
Exhibitors who exhibit in Expodireto Cotrijal, are manufacturers, suppliers, distributors and traders who deal in a number of products like agriculture machinery like power tiller, rotary tiller, rototiller, spading machine, subsoiler, two wheel tractor, stone picker, rock windrower, rotavator, destoner, dairy, pesticides, fertilizers, chemicals, organic products, seeds, livestock, biotechnology, biodiesel, agricultural implements, soil preparation to harvesting, sprayers, etc.
More Events in Porto Alegre