Gulfood is a 5 day event being held from 26th February to 2nd March 2017 at Dubai World Trade Centre, Dubai. This event showcases products like Juices, Health / Wellness products, Cheese, Dairy products, Yoghurt, Lamb/Mutton, Dried Fruit, Dressings, Mayonnaise / Ketchup, chocolates, Beef, Chicken, Duck, Frozen, Halal products and much more.
+ Add me as visitor
Visitors Attending
AL ARISH GENERAL TRADING
Owner at AL ARISH GEN TRADINGUnited Arab Emirates
Anwar Alkabodi
Communication and Coordination Manager at Alnaseri ..Yemen, Yemen
TOSEEF AHMAD ABBASI
Assistant Business Development Manager at RUB AssociatesSouhern Punajb Mulan, Pakistan
Ondra Lodes
Director/Producer at Smart Film ProductionPrague, Czech Republic
A Krishnan
Consultant at TAPLMadurai, India
Alsayyadi Alsayyadi
Finance Manager at Al Sayyadi Lebanese & Emirates Fact. Co.Ajman, United Arab Emirates
Andy Wang
Sales Manager at Qingdao Santa International Co., Ltd.Qingdao, China
25.227185
55.288806
Map & Directions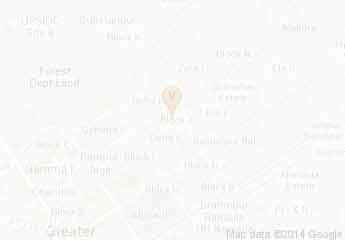 Sheikh Zayed Rd - Dubai - United Arab Emirates
Dubai, UAE
Get Directions
Want to Exhibit?
Exhibitor Profile
Gulfood Exhibition is attended by more than exhibiting companies, including a large contingent of foreign exhibitors. Some of the prime items of exhibit at this event are: Foot items, Beverages, Bakery products, Halal products, Vegetables and fruits, Dairy supplies, Canned food, Chilled edible items, Poultry products, Meat, Organic food items, Juices, Milk, Tea and coffee, Carbonated drinks, Cleaning equipments, Hospitality services, Storage units, Refrigeration units, Display systems, Tableware, Food machinery, Additives, Food ingredients, Processing tools, Packaging solutions, Restaurant equipments, Sweeteners, Food preservatives, Vitamins, proteins and minerals, Safety equipments, Flavors, Starches, Food accessories, Fats and oils, Emulsifiers.
---
Exhibitors List
| | | |
| --- | --- | --- |
| Booth | Exhibitor Name | Products & Services |
| - | Agrilink Commercial Services FZEMumbai, India | market intelligence,Rice,Maize,Fenugreek Seeds,Supply Chain,Long Grain White Rice |
| - | Afinox SrlPadua, Italy | Work Tables,Essence,Blast Freezers And Chillers,Blast Chillers and Shock Freezers,Presentation Line,Helios & Expo |
| - | A.G. Holland Trading B.V.Zevenaar, Netherlands | cosmetics,Cleaning Products,Dairy,Pets,Drinks,Snacks |
| - | Agropur CooperativeQuébec City, Canada | Allegro,Cheeses,Keep Growing,Agropur Grand,Natrel,Island Farms |
More Exhibitors
4.6/5
Visitor's Reviews
60 Ratings / 36 Reviews
1
Sharon Feldman Vazan Retail Food & Drink Manager at KLBD Kosher
i had 2 meetings, the first said he wasn't interested at the moment and the other didn't give me the correct stand number so never met
Edition Attended : Feb, 2016
---
1
JOE EID General Manager at Lebanon
we went first day it was slow nothing special apart from the supplier that we know, competition too weak, 2 years back was the best
Edition Attended : Feb, 2016
---
5
DR. OBAID S. BAAOUM General Manager at Wadi Fatimah Poultry Farm Co.
It is a very good chance to see and meet many experts from all over the World and in the food sections with the latest info's.
Edition Attended : Feb, 2016
---
5
Paria Khashayar Business Development Manager at Shirin Mehr Ara
The halls and pavilions were not organized; too crowder not easily to find special boot; the participants were great.
Edition Attended : Feb, 2016
---