Hortitec is a 3 day event being held from 17th June to the 19th June 2015 in Sao Paulo, Brazil. This event showcases product from Agriculture & Forestry, Horticulture & Floriculture industries.
Visitors Attending Mohammed Amin Ibrahim Ajah
Systems Engineer at Fimatech Ghana Limited
Accra, Ghana
Connect Eskinder Sitotaw Shiferaw
Marketing Manager at Desalegn Import And Export Agency
Addis Ababa, Ethiopia
Connect Veronica Bengtsson
Tradefare at Garden Of Eva
Lagos, Nigeria
Connect Jack Van Batenburg
Substrates at Meegaa Substrates B.v.
Maasdijk, Netherlands
Connect Joanna Piotrowska
Commercial Manager at Bioorganicos Industrial
Sao Paulo, Brazil
Connect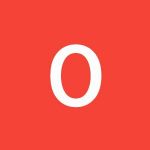 Ouattara Abou
supplyer at APEX
Abidjan
Connect
-23.548943
-46.638818
Map & Directions
Featured Hotels in Sao Paulo
Exhibitor Profile
The exhibitors of Hortitec will exhibit the latest and advanced products and services including Plastics, Screens, Packaging, Seedlings, Vases, Defensive, Fertilizers, Seeds, Irrigation, Tools, Bulbs, Substrates, Conditioning, Biotechnology, Technical Advisory and Consultancy Trade, Computers, Literature, Imported products, greenhouse and intensive crops, environmentally friendly solutions for the agricultural sector. fumigation, pest control, solutions in plant nutrition, fertilizers, ..+ read moremicronutrients and custom formulations, Greenhouses, nurseries screened, opening system overhead, curtain shading, irrigation system, mobile bar for fertigation irrigation, spraying, countertops, Vegetable seeds, flowers, grasses, herbs and sprouts. Agricultural substrates, Tractors, agricultural implements, irrigation projects, post harvest technology, agricultural machinery, waste treatment technologies, Agricultural films, fertilizers, pesticides, trays and substrates, Amino acids for use in agriculture, Machinery and equipment for agriculture and livestock, parts and accessories, pesticides, fertilizers, soil correctives, Manual and automatic filters, micro-sprinklers, drip tubes, fittings, hydraulic valves, suction cups, Substrate, soil conditioners, fertilizers and bio fertilizers substrates for seed germination and seedling production with organic certification, trimmers, chainsaws, motorized and manual sprayers, Atomizer, Blowers, Electronic machines to sort fruits and vegetables, Cold rooms, insulated panels, doors and refrigeration equipment for cooling, Moto agricultural pumps, generators, motor pumps for fire fighting, irrigation systems, Drilling, construction, installation, maintenance and legalization of artesian wells, soil solution extractors, Nutrients essential for seed treatment, agricultural sheds and agricultural inputs.