India International Travel & Tourism Exhibition is a 3 day event being held from 9th February to the 11th February 2017 at the MMRDA Exhibition Center in Mumbai, India. India International Travel & Tourism Exhibition-IITT is India's leading travel & tourism exhibition. With over 20,000 visitors & 500+ exhibiting stands it is a must visit expo! IITT Connect, Conference, Workshop, Training Program are few of the concurrent events which makes it more informative for visitor to attend this exhibition. International & National Tourism board, Hotel chains, Airlines, Cruise liners, DMC, Tour operators and many more you will find them all here.
Visitors Attending
IndraniDas Deogharia
Manager Govt Alliance North and East at WizcraftNew Delhi, India Bhairav Desai
Realtor at Knight Frank India Pvt LtdMumbai, India
Dilraajj Bajaj
Director at Soulfood Network Pvt LtdMumbai, India
Kuldeep H Soni
Manager at Hisaku Investment AdvisorySurat, India
Rishov Das
Marketing & Business Development Manager at Lumeg TechnologiesMumbai, India
amjad malik
Director at GOLDEN INTERNATIONAL TOURS & TRAVELSMum, India
Rakeshkumar Bhatia
Senior Manager at AWFISMumbai, India
Schedule & Agenda
09-11 Feb 2017

09:00 AM - 06:30 PM
Visitor and exhibitor meet.
19.068436
72.864167
Map & Directions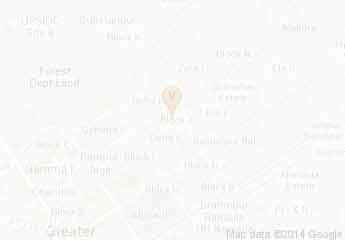 MMRDA exhibition ground 51, MMRDA Area, Bandra Kurla Complex, Bandra East, Mumbai, Maharashtra 400098, India
Mumbai, India
Get Directions
Want to Exhibit?
Exhibitor Profile
India International Travel & Tourism Exhibition will invite exhibitors who are National or Regional Tourist Organizations, Airport Authorities, State Government Tourism Departments, Air Charter Companies, Airlines both Domestic and International, Travel Agents, Tour Operators, Car Rental Companies, Convention Centers, Cruise Liners, Golf Courses & Resorts, Hotels & Resorts, IT Companies, Medical Tourism, Spas and Wellness Centers, Adventure Tourism, Sports Tourism Products, Health Spas & Resorts, Hotel & Hotel chains, Insurance, Foreign Exchange, Banks, Credit Cards and Technology and Communication Service Providers.
4.0/5
Visitor's Reviews
1621 Ratings / 588 Reviews
4
Ashwin Mehta Managing Director at Hetal Tours & Travels
Well placed stalls but need more participation from Domestic & International Tourism Boards with Rep. from Consulate /Airlines/Hotels/Car rental /Dom & Int. Railways/Worldwide Coach tour operators .Request to make it more trade friendly information
Edition Attended : Feb, 2017
---
3
Dhaval Khiste Proprietor at DK Enterprises
Exhibition stall need to be managed in a proper row from start to end like in one way, during my visit i was found that there are many stalls available to visit but there was no one way to start from 1 stall & end with last stall so i have lost many.
Edition Attended : Feb, 2017
---
5
Giri Shankar Director at G. S. Ventures
shud hav provided shades4visitors,staff&the reg. counters.Very thoughtless&inhuman2make ppl2go thru the heat.No benefit4ppl who had pre registered as against spot registration. Overallit was good although the B2B& B2c cud hav been segregated better.
Edition Attended : Feb, 2017
---
5
VIJAY TOKARE CEO at MINAGO TRAVELS
CAN YOU ARRANGE P.R.O. FROM CONSULATE VISA INFORMATION (CHINA VISA ON ARRIVAL STARTED)SUCH INFO FROM DIRECT CONSULATE P.R.O. IS MOST HELPFUL.IN SEMINAR HALL WITH PRIOR APPOINTMENT. FOR TOUR OPERATING AGENTS. Vijay 8108900522MINAGO TRAVELS
Edition Attended : Feb, 2017
---