IMS World Forum 2014 will be a one of the most informative forum which will entirely discuss about the IT sector and its flourishing future traits. It will attract thousands of industry leaders and experts from diverse sectors like mobile, fixed, cable and hybrid operators, Internet providers, application developers, IT/software players and many more. At the IMS World Forum 2013, more than 25 operators and 60 high profile speakers will discuss over new products and provide valuable insights on innovative technologies concerning with Information technology sector. The educational session of the show will provide vital information on new power energy sources and technologies to engineers and others concerned with the IT sector.
Visitors Attending Tim Kosykh
Coo at Lingo Network
Tokyo, Japan
Connect Mustafa Ali
Marketing Manager at Roburt Srouji
Amman, Jordan
Connect Abdullah
Manager Cnp at Omantel
Muscat, Oman
Connect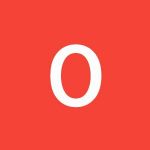 Ori Lunz
Architect at Sitav Ltd
Givatayim, Israel
Connect Taiwo Olatunjiowoka
Hod at Solution4u Ltd
Lagos, Nigeria
Connect
Speakers
Thomas Scheerbarth
Senior Project Manager at Deutsche Telekom Laboratories
Berlin, Germany
Roland Schott
Dipl-Ing at German Telekom AG
Berlin, Germany
Jimmy Ehrbar
Senior Network Architect at COLT Telecom
Zurich, Switzerland
Franz Seiser
VP Core Network and Services @ DT at Deutsche Telekom
Cologne, Germany
Joachim Stegmann
Director Research & Innovation at Deutsche Telekom AG, Telekom Innovation...
Frankfurt, Germany
Divya Wakankar
Head of Innovation at Belgacom International Carrier Services
Brussels, Belgium
41.396000
2.149380
Map & Directions
Featured Hotels in Barcelona
Exhibitor Profile
IMS World Forum 2012 will witness participation of over 25 operators and 60 high profile key note speakers from all around the globe to Barcelona. Exhibitors linked to numerous sectors like Software Services, Education Software, Cable Manufacturing Services, Cables by Usage, Business Software, Software Design Service, Business Software, Computer Software and many more will participate at the expo.