Indobuildtech Bali will be held for a period of five days in Bali, Indonesia. This international trade show will give supreme importance to all kinds of construction materials and products and services related to building and construction industry. By attending this expo architects, building owners, code officials, contractors, developers, educators, engineers and facility managers of the contemporary times will get a scope to have a face to face interaction with each other. Their face to face interaction will give rise to new and innovative ideas.Indobuildtech Bali will bring forward major ways of expanding building and construction industry. At the same time the experts related to this field will also get a scope to get familiar with the latest improvements which are taking place in this sector.
Visitors Attending
Nikesh Porwal
Partner at Kns Ceramic WorldDelhi, India
Arifah Suparni
IndividualDenpasar, Indonesia
Estelle Wu
IndividualDongguan, China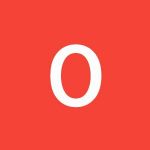 Olivierroy
The Sole Accoya Wood Supplier In Asia at Diamond Wood China LtdHo Chi Minh City, Vietnam Billy Malonda
Director at Mitra Bangun Pratama PtManado, Indonesia Rekha N. Limbasiya
Managing Director at Fine Electronics Security SystemRajkot, India Mohammad Askalan
Wood Doors, Frames, Moldings, Cabinets at Mohammad Askalan&partners Co.Amman, Jordan
-8.409000
115.189000
Want to Exhibit?
Exhibitor Profile
The exhibitors of Indobuildtech Bali will include suppliers and manufacturers of building materials. Construction equipment, latest building technology, building materials, technologies and products will be displayed by the exhibitors in this expo.
More Events in Balikpapan