The Innovate: Global Food Security Conference, organized by the American Society of Animal Science will take place from 5th October to the 7th October 2014 at the Madden's On Gull Lake in Brainerd, USA. The conference will cover areas like Improving Global Production Efficiency Of Livestock, Human Diets, And Animal Protein, Poultry In An Environmentally And Economically Sustainable Manner.
+ Add me as visitor
Visitors Attending
Justin Bartlett
Animal Scientist at Abcd
Champaign
Don Myren
Ag. Advisor at State Of Mn
Bbrainerd, Mn
Ann Domagala
Ag. Instructor at Central Lakes College
Brainerd, United States
Mourad Medjedoub
Usa at Ceva
Hurst, United States
Akinbiyi Komolafe Matthew
Shift-in-charge F&b at Abjar Grand Hotel
Abu Dhabi, United Arab Emirates
Odewumi Adenike
Poultry Manager at Imo Hill Farms
Ibadan, Nigeria
Schedule & Agenda
05-10-2014 03:00 PM -07:00 PM
05-10-2014 05:00 PM -06:00 PM
05-10-2014 06:00 PM -07:30 PM
Welcome to Innovate 2014
2014 ASAS Innovation Award PresentationKeynote Address: The global food security challenge: constraints, consequences and opportunities ahead.
06-10-2014 08:00 AM -08:30 AM
Setting the stage: Do we need animal protein on the food plate?
Session 1 (AM): Developed and developing: the challenges
06-10-2014 08:30 AM -09:15 AM
Availability of feed/forage resources for livestock: Reducing the Yield gap in Animal Production Worldwide
06-10-2014 09:15 AM -10:00 AM
Availability of water for livestock
06-10-2014 10:00 AM -10:15 AM
06-10-2014 10:15 AM -11:00 AM
Funding the role of livestock in undeveloped countries
06-10-2014 11:00 AM -11:45 AM
Finding the Balance- management of economy, environment, nutrition, etc.
06-10-2014 11:45 AM -12:15 PM
06-10-2014 12:15 PM -01:30 PM
Lunch
Session 2 (PM): Achieving global food security and environmental sustainability
06-10-2014 01:30 PM -02:15 PM
Environmental impacts of animal production –
06-10-2014 02:15 PM -03:00 PM
Sustainable intensification (mixed crop and livestock systems)
06-10-2014 03:00 PM -03:15 PM
06-10-2014 03:15 PM -04:00 PM
Reduction of post harvest losses, Meats and Diary Perspectives
06-10-2014 04:00 PM -04:45 PM
Technology's role in basic science to achieve food security: How can basic science be used meet objectives to enhance food security?
06-10-2014 04:45 PM -08:00 PM
What does industry need from science to meet the challenge?
06-10-2014 08:00 PM -08:30 PM
Poster Competition Theme: Adapting Livestock to a Changing Climate
06-10-2014 08:30 PM -08:30 PM
Panel Discussion following Dinner: Methods of funding research/programs to help solve the issue
Session 3 (AM): Solution Driven
07-10-2014 08:00 AM -08:45 AM
07-10-2014 08:45 AM -09:30 AM
Technology development: Cutting Edge research: future forecasts and possibilities
07-10-2014 09:30 AM -10:15 AM
Technology development: Out of the Box Solutions
07-10-2014 10:15 AM -10:30 AM
07-10-2014 10:30 AM -11:15 AM
Balancing cultural and consumer acceptance with technology advancement—the necessity of boundary assessment and marginalization to meet ultimate goal of enhancing food security.
07-10-2014 11:15 AM -12:00 PM
07-10-2014 12:00 PM -12:00 AM
Meeting Wrap Up and take home messages
Map & Directions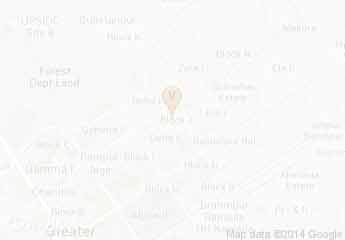 11266 Pine Beach Peninsula Brainerd, MN 56401
Brainerd
,
USA