Drawing 35,000 attendees from 80+ countries, NY NOW (formerly NYIGF) is organized twice in a year by GLM Shows and is open for trade only. Its Held in January and August in New York City, hosting 2,800 exhibiting companies who showcase the very best lines (100,000+) across 400 categories including home, lifestyle and gift spectrum.
Visitors Attending
Noel Caban
Retail Brokerage at Winick Realty Group
New York, United States Of America
Balvinder Saini
Partner at Sidhi Yatri Exports Imports Pvt.ltd
New Delhi, India
Sedona Hawaii
Malia Johnson - Chief Creative Officer at Sedona
Honolulu, USA
Rachel Song
Individual
Westbury, United States Of America
Avitor Timothy Mayowa
Md/ceo at Merit Educational And Travel Consultant
Lagos, Nigeria
Dalia Farouk
General Manager at Carnival Trade
Cairo, Egypt
Schedule & Agenda
17-08-2014, 18-08-2014, 19-08-2014, 20-08-2014 09:00 AM -06:00 PM
Accent on Designs
Home Furnishing, Textiles, Tabletops and Gourmet housewares
17-08-2014, 18-08-2014, 19-08-2014, 20-08-2014 09:00 AM -06:00 PM
Lifestyle
Personal Care and Wellness
16-08-2014, 17-08-2014, 18-08-2014, 19-08-2014 09:00 AM -06:00 PM
Handmade
Designer maker and global designs
Map & Directions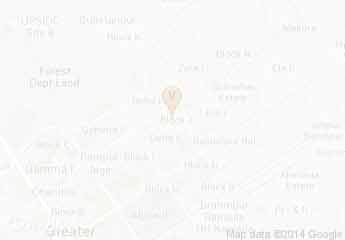 11th Avenue & 655 West 34th & 38th Street
New York
,
USA
Featured Hotels in New York
Exhibitor Profile
More than 2800 exhibiting companies will be seen participating at NY NOW. The product categories comprise of:1. Adhesives.2. Albums.3. Art and Design.4. Artwork.5. School stationeries.6. Books and Magazines.7. Calendars.8. Candles.9. Seasonal holiday items.10. Items for Children.11. Clothing and Apparels.12. Christmas Decoration.13. Collectibles.14. Craft and Hobby Supplies.15. Displays and Fixtures.16. Embellishments.17. Environment friendly items.18. Ethnic items.19. Fashion accessories.20. Food and beverage items.21. Home furnishing items.22. Outdoor furniture.23. Handmade crafts.24. Home textiles.25. Jewelry items.26. Kitchenware.27. Luggage and travel accessories.28. Novelties and souvenirs.29. Health and wellness items.30. Games, toys and puzzles.