The NASPA Student Affairs Fundraising and External Relations Conference, organized by the NASPA will take place from 20th July to the 22nd July 2014 at the Omni Houston Hotel in Houston, USA. The conference will cover areas like Open to All Educators in North Dakota and Has Been Designed to Provide Quality Professional Development and Best Practices in Indian Education.
Schedule & Agenda
20-07-201409:00 AM -12:00 AM
20-07-201402:00 PM -03:00 PM
Opening Session: Fundraising & External Relations: Your Competitive Advantage
resident - North Dakota State University
20-07-201403:15 PM -04:15 PM
20-07-201404:15 PM -05:30 AM
General Session - Donor Engagement and Communication
Visiting Assistant Professor - University of Nevada, Las Vegas
20-07-201405:45 PM -07:00 PM
Networking Reception
Sponsored by the University of Houston
21-07-201408:30 AM -10:30 AM
Opening Keynote & Workshop
21-07-201410:30 AM -10:45 AM
21-07-201410:45 AM -12:00 AM
Telling the Student Affairs Story
Sara Hartley, Assistant to the Vice President for External Affairs & Executive Director, First Year Experience & Parent Programs - University of Alabama
21-07-201412:00 AM -01:30 PM
21-07-201401:45 PM -02:45 PM
Concurrent Session I
Open for Business? Unlock the Secrets of a Successful New Fundraising Shop / Transitioning from Parent Engagement to Parent Giving
21-07-201403:00 PM -04:00 PM
Concurrent Sessions II
Development vs. Student Affairs Perceptions of an Emerging Minority Serving Institution / Constructing Strategic Alliances across the Campus Community
21-07-201404:15 PM -05:30 PM
General Session - A Paradigm Shift: Student Affairs Programming and the Annual Fund
DeShanna Brown, Director of Development - Louisiana State UniversityThere are unique opportunities and challenges to running an annual giving program within a Unit, particularly if you are in a decentralized development shop. This session will give some tips on maximizing the return on your efforts, as well as other strategies to generate revenue for student affairs programs and initiatives utilizing affinity groups.
21-07-201405:30 PM -06:30 PM
Optional Dinner/Evening Activity
22-07-201408:30 AM -09:30 AM
Concurrent Session III
George Zeno, Executive Director of Student Affairs Philanthropy - UC BerkeleyIf you took a picture of a group of your donors, how visible are minorities? Discover what you need to do to engage minority communities while steering clear of common cultural hurdles and political pitfalls. Assess whether you, your department or campus provide minority prospects and alumni with a welcoming environment to explore philanthropy. Develop the baseline of knowledge to better engage minority and LGBT communities in your programs without placing them in the "diversity box".
22-07-201409:45 AM -10:45 AM
22-07-201410:45 AM -11:00 AM
22-07-201411:00 AM -12:00 AM
Best Practices Discussion
20-22 Jul 2014 12:00 AM -12:15 PM
Map & Directions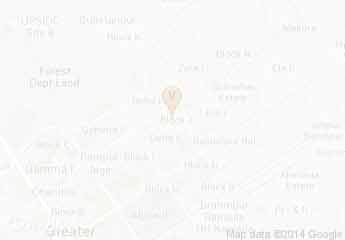 4 Riverway Houston, TX 77056, United States
Houston
,
USA
Featured Hotels in Houston