The Oil & Gas Anti-Corruption & Compliance Exchange, organized by the Momentum Event Group will take place from 22nd September to the 23rd September 2014 at the Hotel ICON in Houston, USA. The conference will cover areas like best practices for overcoming the most pressing anti-corruption compliance challenges currently facing the oil and gas industry. Some prominent speakers include Marsha Gerber, Mary Moreland, Steve List, Sarah Teslik, Michael Jackman.
Entry Fees
| | | |
| --- | --- | --- |
| On-Site Registration | Solution Provider | $ 1995 |
| Standard Registration | Solution Provider | $ 1795 |
+ Read more
| | | |
| --- | --- | --- |
| Early Registration | Solution Provider | $ 1695 |
Schedule & Agenda
22-09-2014 08:00 AM -08:30 AM
22-09-2014 08:30 AM -08:45 AM
Congress Welcome and Co-Chair's Opening Remarks
John FreemanVice President & General CounselTechnipCharles E. DurossPartnerMorrison & Foerster LLP
22-09-2014 08:45 AM -09:45 AM
Identifying Common Denominators and Key Compliance Takeaways for Global Corporate Operations
Overview of the top anti-corruption prosecutions in the oil and gas industry and what recent cases they reveal about trends in FCPA enforcement priorities and corporate targets• Understanding the role international, multi-agency cooperation plays in FCPA prosecutions led by theU SDOJ and SEC• Common red flags for enforcement within the oil and gas sector – understanding the range of behavior that can trigger a deeper look by the Government• Advice on how to update global compliance protocols in light of "guidance" included in recent settlementagreements, DPAs and NPAs• Addressing what lies ahead for the oil and gas industry- high risk jurisdictions, sweep activityTime will be reserved at the conclusion of the session for Q&A with the panel.
22-09-2014 09:45 AM -10:15 AM
What's Your Global Anti-Corruption Compliance IQ?
Continuing the theme of engagement and audience interaction, the Conference Chairs will officially kick off the event with a compliance IQ assessment exercise. Come prepared to think as the Chairs present you with a range of true/ false, multiple choice and fill in the blank questions that will engage you in a real-time assessment of your working knowledge of anti-corruption compliance.Attendees will not be required to share their answers, however use your score as an opportunity to self-guide your experience over the course of the two -day event. Maximize your time onsite by aligning your learning experience to best correspond with your areas of expertise and enrichment.
22-09-2014 10:15 AM -10:45 AM
22-09-2014 10:45 AM -11:45 AM
Proven Insights for Developing a Targeted, Risk -Based and Cost-Effective Approach
Kwesi BaidenChief Compliance OfficerEnsco InternationalGreg DickinsonCEOHiperosJosh WallensteinDirector of Global Ethics and Compliance & Senior CounselMcDermott InternationalEffective Anti-Corruption Due Diligence Strategies for Properly Vetting, Screening and Monitoring Third PartiesYour company has decided to open business operations in a key foreign market known as a "high risk" jurisdiction.In order to help manage the procurement process on the ground a local agent has been hired. Learn what strategies your peers have put in place to effectively vet, screen, oversee and maintain third party relationships to ensure compliance with international anti-bribery regulations. Learn the do's and dont's from senior legal counsel and compliance officers who have put these strategies to the test and found them to be most useful particularly while operating within known high risk jurisdictions. Come prepared to take notes, ask questions and walk away with practical strategies and best practices for:• How to account for:1.pecific risk exposure presented by various types and levels of third parties2.Unique vetting and screening challenges presented by specific jurisdictions3.Incorporate government expectations and published guidance into your protocol• When to stop looking vs. when to look more- discerning red and green flags when conducting background checks• Continuously updating your vetting and screening process based on the growing and changing needs of your business• Properly vetting and screening state-owned entities• When to conduct due diligence re-screening – how often to re-screen certain third parties and partners based on risk exposure• Conducting ongoing oversight and management of third parties- practical strategies for continuously evaluating compliance with the terms of the contract as agreed upon – what terms to include in your contract• Establishing a process to verify third party compliance with your corporate complia
22-09-2014 11:45 AM -12:30 PM
An Immediate Plan For Implementing Effective Anti-Corruption Due Diligence Strategies Derived From the Group Session
During this session, the entire group will come back together and the in-house moderators from each smallgroup will share key takeaways and solutions for best addressing third party due diligence that were discussedat their table. At the end of this session, all attendees will have a list of best practices that can be implementedto avoid the landmines associated with the industry's most prevalent compliance trouble spots.
22-09-2014 12:30 PM -01:45 PM
22-09-2014 01:45 PM -02:45 PM
Small Group Breakout Session: Focus on Local Content Requirements: Anti-Corruption Compliance Challenges in the Public Procurement, Bidding, State Tender and Regulatory Approval Process
Sarah TeslikSenior Vice President, Policy and GovernanceApache CorporationDan ChapmanChief Compliance Officer and CounselParker Drilling CompanyBobby HuntSenior CounselCobalt International Energy, Inc.Michael B. SchwartzPrincipalKPMG LLPThe public procurement, state tender and regulatory approval processes can be a daunting task for any company to undergo, particularly within the oil, gas, energy and related services sectors. Highly susceptible to corrupt behavior given the substantial up front corporate investment that is often made by the company, it is not uncommon for employees to succumb to the pressure to provide "grease" payments to help turn the wheels during what can be a very long process.Specifically focused on addressing these not so black and white issues, during this session attendees will roll up their sleeves and engage in a comprehensive examination of the key high risk points for exposure as you are guided through a real-life fact pattern that will specifically address the most common issues that arise during the regulatory approval and public procurement process. Specific topics of discussion during this session will include compliance best practices and practical strategies for:• Establishing parameters and guidelines for distinguishing bribes from payments that would be allowedunder the FCPA• Anticipating red flags that will precede a request for a bribe• Communicating your compliance protocols up front by delineating Government interaction do's anddont's to third party agents acting locally in a region on your behalf• Responding to and overcoming local business practices and customs that dictate corrupt behavior• Effectively utilizing your company's government relations office to ease negotiations with keyforeign governments
22-09-2014 02:45 PM -03:30 PM
An Immediate Plan For Implementing Effective Public Procurement, Bidding, State Tender and Regulatory Processes Derived from the Group Session
During this session, the entire group will come back together and the in-house moderators from each small group will share key takeaways and solutions that were discussed at their table. At the end of this session, all attendees will have a list of best practices that can be implemented to avoid the landmines associated with the industry's.
22-09-2014 03:30 PM -04:00 PM
22-09-2014 04:00 PM -05:00 PM
What Corruption Landmines, Pitfalls and Points for Exposure are Lurking in Your Company's Compliance Program
Andrew J. BairdGlobal Compliance Leader,Drilling & SurfaceGE Oil & GasModerator:Alexandra WragePresidentTrace InternationalSuzanne KeanVice President, Deputy General Counsel & Chief Compliance OfficerMcDermott International, IncGreg EsslingerSenior Managing Director,Corporate Investigations and Legal TechnologiesControl RisksGlobal Compliance experts in Dialogue Join panelists as they share and discuss the top 5 corruption pitfalls and bribery loopholes often found lurking within the global corporate operations of oil and gas companies. Gain proven strategies for conducting aperiodic health check and audit of your compliance program in order to preemptively diagnose and promptlyaddress issues once identified.
22-09-2014 05:00 PM -06:00 PM
Cocktail Reception Hosted by Hiperos
23-09-2014 08:30 AM -08:50 AM
Fireside Chat Insights from the Executive Office for the United States Attorneys
Jason VarnadoWhite Collar and Cyber Crime CoordinatorExecutive Office for United States Attorneys
23-09-2014 08:50 AM -09:50 AM
Practical Tips for Uniting Government Expectations with Compliance in Practice
David BunkerVice President & Associate General CounselHuntsman CorporationModerator:George J. Terwilliger IIIPartnerMorgan LewisMock Scenario:How to Conduct a Properly -Scoped Internal Investigation from Start to Finish During this interactive working group session learn what steps to take when overseeing an internal investigation into potential or suspected violations under the FCPA and foreign anti-bribery regulations. Benefit from an advanced discussion of key red flags the Government often looks for when checking into potential violations of the FCPA as well as strategies your company can put in place to minimize enforcement exposure should the results of your internal investigation lead to the discovery of uncover behavior that could be deemed an FCPA violation. Points of discussion during this panel will include:• How to properly set the scope for your investigation from the outset• Who should/should not be involved conducting the investigation – in-house counsel, outside counsel, both?• When the circumstances and timing are right to initiate an investigation – how to know when it's time to dig a little deeper• What to do with the results of the investigation once concluded• How to interactive with Government should they request the findings of your investigation• How to navigate data privacy law and privilege issues when conducting an investigation
23-09-2014 09:50 AM -10:35 AM
Compliance on a Shoestring Strategies for Building an Effective Compliance Training Program for a Global Workforce with Limited Resources
"If only I had a limitless budget for compliance" – sound familiar? During this engaging working group session take note as a diverse group of your peers representing oil and gas organizations both large and small share highly effective methodologies and best-in-class practices for developing and testing an effective training program for any sized company, that will meet not only meet government expectations but also keeppace with the evolving needs of your global business operations. Examine with your peers budget friendly approaches for structuring a training program that is right-sized to your business.• Delivery and instruction – in person vs. web-based, real-life scenarios, case studies, scare tactics –weighing the pros and cons of each approach and determining what will work best for your organization• Customization and translation – knowing what is most effective for your target audience and how to drive the message home• Sufficiency and frequency of training – when and how often to conduct employee and management training• Testing the effectiveness of your training – how to ensure employees and key third parties receive, understand and acknowledge participation in compliance training
23-09-2014 10:35 AM -10:50 AM
23-09-2014 10:50 AM -11:50 AM
Joint Ventures, Mergers and Acquisitions Strategies for Performing Effective Due Diligence and Avoiding Successor Liability
Mary MorelandAssistant General Counsel,International & ComplianceQuanta ServicesJay MartinVice President Chief Compliance Officer,Sr. Deputy GeneralBaker HughesMarsha GerberPartnerFulbright & Jaworski LLPRichard BattagliaPartnerSteptoe & Johnson In an effort to expand into a foreign market, you have recently been notified that your company is considering a potential merger with company X. In order to avoid successor liability, you must now begin the process of due diligence. Identify what steps your company should take to avoid being held liable for past anti-corruption violations of a potential target as well as insights for minimizing your risk exposure post-acquisition. Topics to be discussed will include:• Strategies and tools for adequately performing M&A due diligence on a potential target1.Requesting compliance documents and analyzing the data2.Understanding the various relationships between agents, intermediaries and consultants3.Knowing when to bring in a forensic and identifying the scope of the review4.Conducting interviews with key personal to identify potential weak spots• Key compliance risks facing companies contemplating an M&A or Joint Venture1.What to do when a company is tainted by corruption2.Avoiding harm to your reputation3.Managing your resources- balancing your time, energy and money• Identifying global expectations for M&As and Joint Ventures and examining enforcement risks under the FCPA and UK Bribery Act• Evaluating the impact of corruption on the value of an M&A1.Leveraging the results of your due diligence before signing the purchase agreement
23-09-2014 11:50 AM -12:30 PM
An Immediate Plan For Implementing Effective Joint Venture and M&A Due Diligence Strategies Derived from the Group Session
During this session, the entire group will come back together and the in-house moderators from each smallgroup will share key takeaways and solutions that were discussed at their table. At the end of this session, allattendees will have a list of best practices that can be implemented to avoid the landmines associated with jointventures, mergers and acquisitions within the oil and gas industry.
23-09-2014 12:30 PM -01:05 PM
23-09-2014 12:30 PM -01:05 PM
Luncheon Address
Mr. Stuart BowenSenior AdvisorCenter of Strategic and International StudiesThe Iraqi Reconstruction Experience - Firsthand Insights on Battling Corruption in a High Risk Jurisdiction During this special spotlight address hear from Mr. Stuart Bowen, Senior Advisor at the Center of Strategic and International Studies and Former Special Inspector General for Iraq Reconstruction (January 2004-October 2013) as he shares a behind the scenes look at corruption in Iraq and provides an on-the-ground account of what lessons the anti-corruption community can learn for stemming bribery and promoting compliance in an evolving, high risk market.
23-09-2014 01:05 PM -02:15 PM
What Companies Should be Doing to Ensure that their Compliance Programs are Working Effectively
23-09-2014 02:15 PM -03:15 PM
How to Meet Local Content Requirements without Running Afoul of the FCPA, Local and Global Bribery Regulations
Steven G. GyeszlySenior AttorneyMarathon Oil CompanyBobby HuntSenior CounselCobalt International Energy, Inc.Moderator:Michael B. SchwartzPrincipalKPMG LLPThinking Globally , Acting Locally Often times, foreign companies are not only encouraged but expected to make considerable financial investmentsin the local regions where the company is undertaking a considerable development project or business expansion. Typically, this financial support takes the form of a community development project. Presenting amyriad of issues that can lead to lead violations under the FCPA and local anti-bribery regulations if not handled properly, these projects can be a minefield for the unsuspecting compliance office or legal counsel overseeing the project. Utilizing real-life examples and scenarios to troubleshoot common issues that arise when financing local community development projects, the session leaders will explore the following topics of discussion during the panel:• How to conduct due diligence on the local community partner to screen for hidden government and otherproblematic connections• Examining the various types of corporate social responsibility projects that can be undertaken – localdevelopment vs. monetary donation – distinguishing requirements and parameters for each• Effective strategies for project monitoring – how to track money spent, by whom and on what• When to walk away from a local community development project – how to assess red and green flagsto make an appropriate FCPA risk exposure calculation• How to effectively coordinate with accounting to ensure coding and documentation is maintainedthroughout the life of the project
23-09-2014 03:15 PM -03:30 PM
23-09-2014 03:30 PM -04:00 PM
What a Top -Tier Oilfield Service Company can Teach Us About Anti -Corruption
Jay MartinVice President, Chief Compliance Officer,Sr. Deputy GeneralBaker HughesA Behind the Scenes Look into Baker Hughes' Compliance Machine Join Jay Martin, Vice President, Chief Compliance Officer, Senior Deputy General of Baker Hughes as he provides an intimate look inside the successful training, hiring and management strategies driving the global compliance program at Baker Hughes. In-house practitioners take advantage of this opportunity to benchmark your current policies and processes as Mr. Martin shares the top methodologies he attributes to the ongoing excellence of his compliance program.
23-09-2014 04:00 PM -05:00 PM
A Compliance Officer 's Guide for Conducting Business in Africa and Mexico
Luis DerrotaAssociate General Counsel-InternationalAnadarkoMarco A. Padilla MerigoSenior Regional Compliance Counsel North America and Latin America,Office of Global ComplianceWeatherford InternationalRodrigo Dominguez SotomayorPartnerMorgan LewisBest Practices for Navigating Forein Customs and Corruption Legislation Abroad For the next hour attendees will be provided with the opportunity to break out into smaller round tablesdiscussions and take part in focused discussions addressing current anti-corruption compliance challenges in Africa and Mexico. Benefit from more intimate conversations and the opportunity to network with your peers in a smaller group setting while learning about current issues in the jurisdictions that are most relevant to you. Attendees are free to move between discussions during this time. Topics to be discussed by the speakers leading the discussion for each region will include:• Identifying the source of anti-corruption regulations in Africa and Mexico• U nderstanding the local market of the various regions and the economic factors that may factor into bribery requests• Overview of current local enforcement initiatives and the politics driving investigations• What to do when your competitors are bribing – are there mandatory reporting requirements?• How to obtain relief from the local authorities when operating in a foreign jurisdiction• Overcoming the cultural impediments to developing a bribery program in each region or country• U nderstanding the type of requests and transactions that should trigger immediate suspicion in each region
23-09-2014 05:00 PM -05:00 PM
Open Q&A and Co-Chairs Closing Remarks
Map & Directions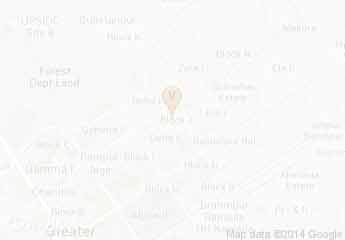 220 Main Houston Texas 77002
Houston
,
USA
Featured Hotels in Houston