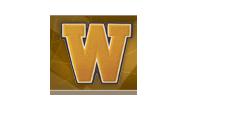 Western Michigan University is an academic institution that was established in the year 1903. It ranks among the top 100 public universities of the United States of America. The acronym of the institution is WMU. It educates and informs the students and also helps them to gain significant ideas and detailed news and information. The university also helps the professionals and experts of several sectors and fields to share their ideas and experiences significantly. International Congress on Medieval Studies and other conferences are hosted by this institution.
Facts & Figures
Total Event(s) Organized
7
Upcoming Events by Western Michigan University
Upper Great Lakes Collegiate Job Fair
23-23 Mar 2016
Marquette

,

USA
Upper Great Lakes Collegiate Job Fair is a 1 day event being held on 23rd March 2016 at the in Marquette, United States Of America. This event...
Past Events by Western Michigan University