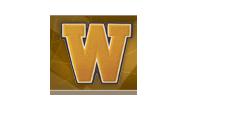 Western Michigan University is an academic institution that was established in the year 1903. It ranks among the top 100 public universities of the United States of America. The acronym of the institution is WMU. It educates and informs the students and also helps them to gain significant ideas and detailed news and information. The university also helps the professionals and experts of several sectors and fields to share their ideas and experiences significantly. International Congress on Medieval Studies and other conferences are hosted by this institution.
Facts & Figures
Total Event(s) Organized
12
Upcoming Events by Western Michigan University Graduate College
International Congress on Medieval Studies
12-15 May 2016
Kalamazoo

,

USA
The congress will be an annual gathering of more that 3000 scholars and researchers working in the field of Medieval Studies from all over the...
Past Events by Western Michigan University Graduate College