Pex Week Orlando will be an important conference that will provide the invitees with an opportunity to develop the strategy and toolkits to improve the business processes. It will be held at Orlando, Florida for five consecutive days. It will also offer training sessions, hands on workshops and interactive keynotes from the experts related with the project and customer experience management. This conference will help the invitees in their journey to business process excellence. Pex Week Orlando can be considered as a global hub for the community to come together and discuss about the tools that are used for improving performance in the later years. The objectives of the business fields are the main focus of this conference.
Entry Fees
| | | |
| --- | --- | --- |
| Add Workshop Day to any Networking/Economy Pass | Registration FEES | $ 549 |
| Add 2-day CPP Training to any Pass | Registration FEES | $ 999 |
| Access to 2015 recorded sessions… | Registration FEES | $ 750 |
| Exhibition Stand | Networking Pass | $ 10000 |
| Solution Provider and Consultant Pricing - Networking Pass | Networking Pass | $ 3599 |
| Pre Christmas Price (up to 19/12/14) | Business Pass | $ 2399 |
+ Read more
| | | |
| --- | --- | --- |
| New Year Price (20/12/14 onwards) | Business Pass | $ 2999 |
| Thanksgiving Offer (expires 28/11/14) | Business Pass | $ 2199 |
Schedule & Agenda
19-01-201508:00 AM -09:00 AM
Workshop Registration & Coffee
19-01-201509:00 AM -12:00 PM
Led By: Claire Wybrow Business Architect, Allegient Steve Scott Director of Enterprise Architecture, Allison Transmission Scott Helmers VP Product Planning and Support Harvard Computing Group Matt Roderman Founder Tips & Techniques L.L.C
Workshop M1 cont. Workshop M2 cont.A complimentarycopy of the just thenew book "BehaviorBreakthrough – LeadingYour Organization toa New CompetitiveAdvantage" will bemade available to allworkshop participants.Participants whodevelop action plansduring CLG's threehourlearning eventcan request additionalsupport in a limitednumber of one-hourcomplimentary changeagent consultationsessions.Annemarie Michaud,
19-01-201512:00 PM -01:00 PM
Lunch & Networking in the Exhibition Hall
19-01-201501:00 PM -03:45 PM
Implementing lean strategies in healthcare to optimize workflows to improve volume and value · Specifying value from the patient's perspective via the Kano Model · Mapping your current workflow · Identifying non critical work flow activities · Structuring your new workflow Jerry Green PhD, VP Applied Quality, Phytel Amy Valentini, Senior Quality Management
19-01-201503:45 PM -04:15 PM
Conference Opens: Conference Registration & Coffee
19-01-201504:15 PM -04:30 PM
PEX Week Opening Chairman: Jim Sinur, Business Process Thought Leader and former VP,
19-01-201504:30 PM -05:30 PM
Keynote Presentation: Achieving Performance Excellence through Integration – the story from Rolls-Royce
Developing the integration required to achieve connectivity and oneContinuous Improvement strategy for the company· Linkage between Problem Resolution, Continuous Improvement,Process Ownership and the Quality Management System to achievetransformation· A look to the customer: how a focus on customer has achieved a stepchange in Quality performance· Beyond 2015 – where to next for performance excellence evolutionMichael Lee, Global Process Excellence Executive, Rolls-Royce
19-01-201505:30 PM -06:15 PM
Keynote Presentation: The Next Wave of Business Process Management: A.I., Cognitive BPM and You
19-01-201506:15 PM -06:30 PM
PEX Network Presentation: PEX Network's State Of The Industry
What are the key trends that are going to affect your job in the year ahead?Where are the hot spots for process excellence? And how can you REALLYspeak the language of your business executives with your process excellencedeployment? PEX Network's Vanessa Lovatt shares the results of thenetwork's latest benchmarking survey.Vanessa Lovatt, Managing Director, PEX Network
19-01-201506:30 PM -07:15 PM
Keynote Presentation: Keeping the Customer Front and Center During a Company Turn Around
Why is it so critical to keep a Customer focus during a company turnaround?· How can a company successfully make tough turn-around decisionswithout losing customer focus?· How is Hewlett-Packard improving performance capability as it speedsthrough one of the biggest turn-arounds of our time?Marjorie Hook, Vice President Global Business Process Management, HP
19-01-201507:15 PM -07:20 PM
PEX Week Announcements & Close
20-01-201507:00 AM -08:15 AM
20-01-201508:15 AM -08:30 AM
Chairman Opening Chairman: Jim Sinur, Business Process Thought Leader and former VP
20-01-201508:30 AM -09:15 AM
Keynote Presentation: What Does Organizational Agility Look Like? The 2015 assessment of Global, Regional and Local Process Strategy
Developing the process execution strategy from scratch: what you needin place· Delivering process excellence to diverse business units, regions andbusiness demand· Supporting change management and process excellence at multiple levelsthroughout the organisation· Establishing critical decision tools as part of the process excellenceexecution· Next generation steps and opportunities
20-01-201509:15 AM -10:00 AM
Keynote Presentation Session led by Pegasystems Inc
20-01-201510:00 AM -10:30 AM
Coffee Break & Networking in the Exhibition Hall
20-01-201510:30 AM -11:15 AM
Keynote Panel Discussion: Transformation 2015
What are the new parameters for process excellence in 2015? Should you bemoving towards Centres of Excellence or pods championing process? How doyou enable your new strategies with the best technology? And how do yougalvanise the whole organization to effectively support your initiatives?Jeff Brown, Chief Operating Officer, XL Group
20-01-201511:15 AM -11:45 AM
20-01-201511:45 AM -12:25 PM
Keynote Presentation: Delighting customers with innovation.
Human centered design· Design thinking· Quick market intelligence and customer intelligence· Agile development· Linking Innovation to strategySisir Padhy, Vice President, Process Excel
20-01-201512:25 PM -01:25 PM
Lunch & Networking in the Exhibition Hall
20-01-201501:25 PM -01:30 PM
20-01-201501:30 PM -02:10 PM
Case Study Presentation: Experiencing our Customers… Over and Over Again
20-01-201502:10 PM -02:45 PM
Presentation Session led by EMC
20-01-201502:45 PM -03:15 PM
Coffee Break & Networking in the Exhibition Hall
20-01-201503:45 PM -03:55 PM
Case Study Presentation & Interactive Discussion: Using a Quality Framework to make your Customer-Ce
20-01-201503:55 PM -04:35 PM
Presentation: Making Your Customer The Focal Point Through Business Process Management
20-01-201504:35 PM -05:15 PM
Case Study Presentation: Implementing repeatable processes to deliver compelling value for customers · Developing
20-01-201505:15 PM -06:00 PM
Keynote Presentation: BPM And Lean For The Whole Business
As process improvement expands throughout the enterprise, an organization may reacha point where the scale and complexity of business processes and improvement activitiesrequire a formal business process management approach. As this effort evolves to servicethe whole organization how can BPM and Lean also become effective at serving a widerrange of stakeholders, and delivering higher performance? What are the technical andtechnological impacts?What are the people and change requirements? How can you effectively demonstrate theresults? The session will look at the 5 steps of process and lean collaboration, and how tohave a business mind when in possession of a technology tool.Patrick Phillips, Chief Information Officer, Disaster Kleenup International
20-01-201506:00 PM -06:30 PM
Keynote Presentation: PEX Network Awards
21-01-201508:30 AM -08:45 AM
21-01-201508:45 AM -09:00 AM
Chairman Opening Chairman: Jim Sinur, Business Process Thought Leader and former VP, Gartner
21-01-201509:00 AM -09:45 AM
Keynote Presentation: Harnessing The Power Of Your Organization: Business Insights, Data & Analytics
Knowledge is power, and your organization is sitting on piles of potentially powerful information that can inform your critical decision making and business outcomes.The talk about business intelligence has transformed into real action by driving business decisions through advanced performance management & analytics. What are thereal, tangible systems and processes that you need to put in place to draw greatest benefit from your business insights, data and analytics in order to structure and integrateperformance excellence into every part of your organization? What are the possible impacts on the design and delivery of process in your organization? And how will it changethe way you work?Justin Bundick, Manager, Enterprise Performance Management, Southwest Airlines
21-01-201509:45 AM -10:30 AM
PEX Network Awards Winners Panel Showcase ** followed by prize dra
The 2015 PEX Network Awards Winners will share insights on their winning projects and programs. Find out the strategies and techniques that they put in place, the hurdlesthey overcame, and ask your questions as we open up to the audience for an extended q&a session
21-01-201510:30 AM -10:55 AM
Coffee Break & Networking in the Exhibition Hall
21-01-201510:55 AM -11:00 AM
21-01-201511:00 AM -11:40 AM
Case Study Presentation: Channelling Innovation Into The Business Through Process Initiatives
21-01-201511:40 AM -12:20 PM
Presentation: Deploying Lean and Continuous Improvement to Transform Culture
Deploying lean throughout anorganization· Building a process improvementculture which empowers staff andteams· Speaking a common language toenable staff to be part of decisionmaking· Surveys, KPIs, benchmarking:reviewing lean agenda and puttingin next steps for improvementDanica Natoli, Director, LeanDeployment, AmeripriseTanya Klimpel, Director, ContactCentres, Ameriprise
21-01-201512:20 PM -01:00 PM
Case Study Presentation: Operational Excellence in the Media Broadcasting World: Thriving in a non-traditional environment
21-01-201501:00 PM -01:40 PM
Case Study Presentation: Evaluating The Advantages Of An Agile, Innovative Organization Structure
Map & Directions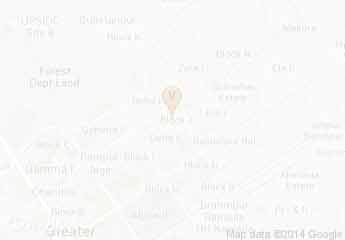 14100 Bonnet Creek Resort Ln,FL 3282
Orlando
,
USA
Featured Hotels in Orlando
Exhibitors