UAE International Dental Conference & Arab Detal Exhibition is a 3 day event being held from 7th February to the 9th February 2017 at the Dubai International Convention & Exhibition Centre in Dubai, United Arab Emirates. This event showcases product from Medical & Pharmaceutical industry.
+ Add me as visitor
Visitors Attending
Sowazo Int Orthodontic Pliers
CEO at Sowazo International Mfg Dental InstrumentsPakistan, Pakistan
Yasin Sohail
Yasin sohail at Dental Lab And ClinicSialkot, Pakistan
Abdul Mughal Rouf
Managing Director at Grow Up EnterprisesSialkot, Pakistan Mohamed Ismail
Dental Supplies at Asnan Dental StoresCairo, Egypt
Akin Adelagun
Dentist at 68 Nigerian Army Reference Hospital Yaba (68 Narhy)Lagos, Nigeria
Ijaz Butt
Director at Gul MedSialkot, Pakistan
Dr. Berhanu Legesse
General Manager at Hfc & Bbmh Trading Private Limited CompanyAddis Ababa, Ethiopia
25.227185
55.288806
Map & Directions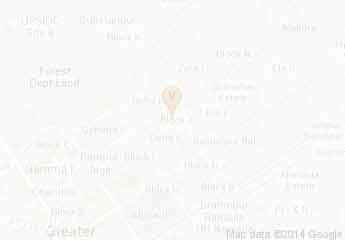 Sheikh Zayed Rd - Dubai - United Arab Emirates
Dubai, UAE
Get Directions
Want to Exhibit?
Exhibitor Profile
At AEEDC, the following exhibition profile incluses: Abrasives, Abrasive Disks, Points & Wheels, Alloys Precious & Non-Precious, Amalgamators, Analgesia Equipment & Supplies, Anatomical Models, Apex Locators, Casting Machines, Composite Resins Products, Dentifrices, Denture Base/Reline & Repair Resins, Electro Surgical Equipment, Fiber Optic Curing Products, Gloves, Laboratory Equipment, Oral Hygiene Aids, Periodontal Instruments & Supplies, Portable Delivery, Stools, Dental, Toothbrushes, Power, Wax, All Types and lots more.
---
Exhibitors List
| | | |
| --- | --- | --- |
| Booth | Exhibitor Name | Products & Services |
| - | DeguDent GmbHHanau, Germany | Milling Unit,Mixing Bowls,Multimat Ntx Press Muffle Furnaces,Deguvest Anti Settling Agent,Melting crucible,Anoxan Anti Settling Agent |
| - | Danville Materials, LLCSan Ramon, USA | Sodium Bicarbonate,Micro Etcher Hand,Air Abrasion Cavity Prep Unit,Contact Matrix Inward and Outward Rings,Self Etch Bonding Refills,Sure Etch Liquid |
| - | al dente Dentalprodukte GmbHRavensburg, Germany | Colloidal Graphite,Casting Wax,Sticky Wax,Wax Disc,Pro-Mod Sculpturing Wax,Pro-Mod Milling Wax |
| - | Cavex Holland BVHaarlem, Netherlands | Self Adhesive,Glass Ionomer Cement,Seal Adhesive,Silicone Impression Materials,Cavex Vacu Former,Cavex Vacu Former Sheets |
More Exhibitors
4.8/5
Visitor's Reviews
12 Ratings / 6 Reviews
5
MUHAMMAD RAFIUDDIN CEO at Fatmi Dental Supplies
I LIKE UAE INTERNATIONL DENTAL CONFERENCE & DENTAL Exhibition .2-4 -2016.GOOD VERY VERY GOOD. THANK ALL Exhibitier &visitors .ALL Freinds,
Edition Attended : Feb, 2016
---
5
Abdelrahman Taher Taha Srour Mohamed Individual
GOOD BUT WE SAD BECOUSE WE DIDNT have a certifecat from this event
Edition Attended : Feb, 2016
---
5
Ahmed Fawzy Marreez Individual
They were very good 😊
Edition Attended : Feb, 2016
---
5
Boudouda Rafik Dentiste at Kds
Very interisent job
Edition Attended : Feb, 2016
---