China Shanghai Wallpapers, Decorative Textile & Home Soft Decorations Exposition is going to be a big event platform that is going to invite exhibitors and visitors who are interested in wallpaper and other similar secondary products. This event is going to take place in Shanghai and the time is for three consecutive days. There are going to be nearly 160,000 visitors and 12000 booths in this event. It is going to be the leading wallpaper event in Asia and it is going to cover the highest quality and most authoritative products, innovations and technologies that are related with this field.China Shanghai Wallpapers, Decorative Textile & Home Soft Decorations Exposition is going to attract various people who can take active part in this event.
Map & Directions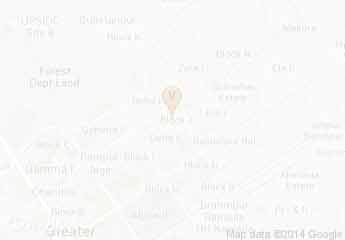 2345 Longyang Road, Pudong New Area Shanghai P.R.C.
Shanghai
,
China
Featured Hotels in Shanghai
Exhibitor Profile
The exhibitors in the event China Shanghai Wallpapers, Decorative Textile & Home Soft Decorations Exposition are going to deal with Sanitary ware, faucet, sauna, whirlpool bathtub, stream bath room, shower room, bathroom package and related fittings, Cabinet table board, wash slot, kitchen accessories, Wood materials, indoor and outdoor wood, decoration wood, timber floor, composite material, interior & exterior ceramic wall and floor tiles, stone materials, square brick, granite, marble and .. + Read moreother solid decorative materials, carpet and various flooring materials, Wood door, Garage door, Automatic Door, Industrial Door, Sliding Door etc. Architectural curtain wall, windows, glass curtain wall, aluminum alloy curtain wall, various door and window materials, special functional doors and other hardware accessories, Villa, roofing & wall materials, metal roofing system, brick roofing material, Outdoor and indoor decoration materials, handcraft decoration, decoration stone products, patterned lumber and manufacturing equipment, waterproofing, anti corrosive and rust inhibiting paint, various additives, adhesive and gap filling adhesives, Decorative panel, ceiling board, various wooden products, glass curtain, wallpaper, art products of cloth, lamps and fittings, artifacts, Fuel gas boiler, burner, boiler and controlling system, calorie meter, radiator, heat exchanger, ventilation equipment, heat blower, Fuel gas gauge, detecting and control technology and equipment, Interior & exterior equipment and technology, control parts, such as switch, electrical outlet, protection and safety control facility, automatic door control system, Building intelligent system, architectural design, interior design, decorative design and relative software, architectural model, Building Program, Gym and Stadium Fittings, Hotel Facilities, Furniture and Fittings and more.