The Annual Wound Care Symposium, organized by the Continuing Medical Education Institute, Inc. will take place on 27th September 2014 at the Ritz Carlton Coconut Grove Hotel in Miami, USA. The conference will cover areas like Include Amputation Controversies, Current Research Clinical Applications and Compression Therapy, Most Current, Evidence Based Protocols for Care of Atypical, Inflammatory, Pressure and Diabetic Wounds.
Visitors Attending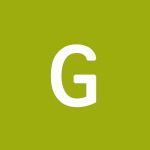 Gian Galliani
Financial Representative at Guardian Life Insurance
Miami, United States
Connect Natalie Navas
Individual
Miami, United States Of America
Connect
Speakers Liza Ovington
Medical Director at Ethicon Inc (Johnson & Johnson)
Allentown, United States Of America
Schedule & Agenda
27 Sep, 2014
07:30 AM -08:00 AM
Registration, Continental Breakfast and Exhibits
27 Sep, 2014
08:00 AM -08:10 AM
Welcome and Introductions
27 Sep, 2014
08:10 AM -08:45 AM
Infectious Diseases Society of America Clinical Practice Guidelines for the Diagnosis and Treatment of Diabetic Foot Infections
27 Sep, 2014
08:45 AM -09:20 AM
What's New on the Forefront of Wound Diagnostics?
27 Sep, 2014
09:20 AM -09:55 AM
Quality of Care Indicators: Measuring the Effectiveness of Wound Care
27 Sep, 2014
09:55 AM -10:30 AM
Roundtable Session: All Faculty
27 Sep, 2014
10:30 AM -10:50 AM
27 Sep, 2014
10:50 AM -11:25 AM
Biofilms in Wounds and Effects of Various Dressings
27 Sep, 2014
11:25 AM -12:00 PM
Management of Arterial and Venous Disease to Promote Healing
27 Sep, 2014
12:00 PM -01:00 PM
27 Sep, 2014
01:00 PM -01:35 PM
Roundtable Session: All Faculty
27 Sep, 2014
01:35 PM -02:10 PM
Beyond Basic Wound Care: Practice Assessment and Multiple Modalities
27 Sep, 2014
02:10 PM -02:45 PM
Appropriate Antibiotic Utilization in Chronic Wounds
27 Sep, 2014
02:45 PM -03:20 PM
Palliative Wound Care: Chronic and End-stage Skin Failure
27 Sep, 2014
03:20 PM -04:00 PM
Roundtable Session: All Faculty
27 Sep, 2014
04:00 PM -04:00 PM
+ show more
Entry Fees
| | | |
| --- | --- | --- |
| Physician Rate* | Second Annual Foot and Ankle SymposiumFriday, September 26&Ninth Annual Wound Care SymposiumSaturday, September 27 | $ 315 |
| Nurses & Allied Health Professionals* | Second Annual Foot and Ankle SymposiumFriday, September 26&Ninth Annual Wound Care SymposiumSaturday, September 27 | $ 260 |
| Residents** | Second Annual Foot and Ankle SymposiumFriday, September 26&Ninth Annual Wound Care SymposiumSaturday, September 27 | $ 60 |
| Residents* | Ninth Annual Wound Care SymposiumSaturday, September 27 | $ 35 |
| Students | Ninth Annual Wound Care SymposiumSaturday, September 27 | $ 35 |
| Nurses & Allied Health Professionals | Ninth Annual Wound Care SymposiumSaturday, September 27 | $ 175 |
+ read more
| | | |
| --- | --- | --- |
| Baptist Health Employees | Ninth Annual Wound Care SymposiumSaturday, September 27 | $ 35 |
| Physician | Ninth Annual Wound Care SymposiumSaturday, September 27 | $ 215 |
38.260500
-76.765700
Map & Directions