User Rating
4.0/5
45 Ratings | 22 Reviews
---


Allay Topicals Verified Visit Producer at Allay Topicsls Portland,USA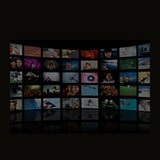 ---


John H Pease Jr Spiritual Consultant/Facilitator at NorthWestMystical.com Portland,USA
Did the BMSE advertise in the major metaphysical book stores? Our Tarot card reader, who works in the major book stores regularly, did not see BMSE advertised. If not, it would be helpful if they did. As an example, did BMSE advertise on the New Renaissance Bookshop mailing list? Thank you for letting me ask!
---


Jovanna catti Retired at N/A Tigard,USA
---

Molly Lou Jackson Cvt at Peninsula Dog & Cat Clinic Portland,Australia
---


Lauren Travel Consultant at Wyhdham Vancouver,USA
---


Henre J Andosca Doctor at 120 Chiropractic Inc. Portland,USA
---

Robert McEwen Astrologer at Quantum Astrologer Portland,USA
---


Jeanne Ratterman Retired at Retired Washougal,USA
It had been a few years since I have attended due to timing, nothing else. It is still very organized, great displays and welcomed warmly by vendors. I enjoyed the 2 lectures I attended. It was a smaller event than the 2-3 years ago when I last attended,but still very quality.
---


NICOLE COLE Professional at State of Oregon Vancouver,Canada
---


Donna Stacy Owner at Personal card Portland,USA
---


Trisha Portland, OR at Dolan Global Solutions Portland,USA
---


Greg Asbury Energy Medicine Practitioner at Juniper Tree Healing Collective West Linn,USA
---


Wendy Carter Owner at Paint A Brighter Day Hillsboro,USA
---


Cathy Morton Healing at Aurora West Productions Ashland,USA
---