User Rating
24 Ratings | 8 Reviews
---
3.7
Quality of Participants
3.0
Display & Presentation
---
Pristine Tours (Pvt) Ltd
Visitor
Senior Manager Business Development at Pristine Tours (Pvt) Ltd
Colombo, Sri Lanka
I visit building exhibitions almost every year and it is appalling to see the low level of subject related exhibitors participate. Ie no Pool Builders and insufficient house builders. The organizers should look at a module with maximum exposure is given to a visitor. It should not be just an exhibition. It must be a interactive session between the exhibitors and the people visiting the event. A 30 minute is good enough for a show such as yesterdays which is not viable for a prospective hunter who's coming to seek a one stop building solution.
---
Gaza Colombo
Visitor
Managing Director at Gaza
Colombo, Sri Lanka
---
M.s.r.m.rilwan
Visitor
Business at Cement center
Dharga Town, Sri Lanka
---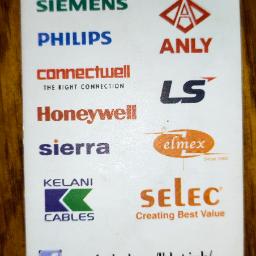 shabbir fidahussain
Visitor
Electrical Accessories at HAKIMI ELECTRICALS
Colombo, Sri Lanka
---
Shahid
Visitor
CEO at GALAXY IMPEX
Lahore, Pakistan
---
Waditha Gamage
Visitor
Consultant - Stratergy and Transformation at Sanmal International Pvt ...
Kaduwela, Sri Lanka
---
Dulith Dakshina
Visitor
Event Manager at dialog
Kadawatha, Sri Lanka
---
Siraj Muneer
Visitor
Owner cum Director at SS Builders - SDC
Puttalam, Sri Lanka
--- Hafeez
Visitor
CEO at Sky trading
Thiruvananthapuram, India
---
Jayantha Gunathilake
Visitor
Add.secretary-eng at Ministry Of Highways And Higher Education
Colombo, Sri Lanka
---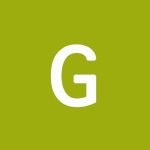 Gamini
Visitor
aa at aa
Kandy, Sri Lanka
---
Sudesh
Visitor
Owner at Nature creation
Colombo, Sri Lanka
---
Shahan Chandraratna
Visitor
Business Development Manager at Sirocco Air Technologies
Colombo, Sri Lanka
--- Amila Wijeratne
Visitor
Marketing Head at Totalwellness Pvt Ltd
Colombo, Sri Lanka
--- Christian Abendroth
Visitor
Project at Melchers GmbH & Co., Singapore Branch
Colombo, Sri Lanka
---