User Rating
4.2/5
135 Ratings | 61 Reviews
---
4.8
Display & Presentation
4.5
Quality of Participants
4.6
Networking Opportunity
Sort By Filter By
above 80% visitors likely to
come again next edition
---


Tlalane Leodi Verified Visit Chief Executive Director at Tlalane Elizabeth Leodi Foundation Johannesburg, South Africa
This was the best show ever. It helped my company to have insights on our way forward. Mike Anderson did his wonders. His team did a miracle. Thank you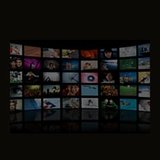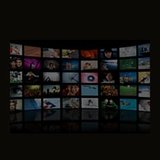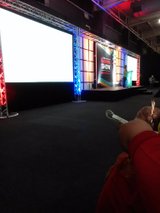 ---


Robin denton Verified Visit Ceo at Solar e cycles Johannesburg South, South Africa
Boring. No free wifi. Badly organized rip off. Amateur. This exhibition if it's the largest in South Africa is truly sad. In Nairobi and casablanca I've attended bigger exhibitions and more professionally organized. It's a total rip off. Waste of time.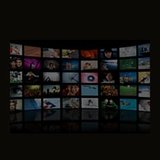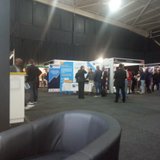 ---


Justin Perel Verified Visit Co - Owner at Let's Ride S.A. Pretoria, South Africa
---


Palesa Marketing Manager at Lefilwe Properties Johannesburg, South Africa
I voice recorded most parts of presentations for later listening. Information on habits of best entrepreneur (Keep moving and never surrender, Follow your heart and intuition, learn new things and try new things, be brutal about money...wow!!).2. Network at every opportunity3. Branding and why it's important for your business and clever strategies for marketing your enterprise. Google My Business, Canva, Cubicsmap etc... I didn't know about this (Wow).4. Business Risks that an entrepreneur should be aware of...and how to secure yourself..... very insightful. I never though of that!5. The Oracle Business presentation. I loved it.6. Importance of Conducting Market Research. Highly important otherwise you may end up wasting time and precious resources later. It's worth it to invest some time and money on this before embarking on your business journey.I also realised that even though the seminar was insightful, I spend less time visiting the stands- perhaps chunks of breaks could do
---


Heather Moyce Marketing Communications at SK Technologies Johannesburg, South Africa
It was my first visit. Great presentations, good content.Sound was an issue at times while speakers were presenting, noise from exhibits was distracting.Long queues for food.Toilets too far away on another level.Please could I have all the presentations emailed to me, thanks for a wonderful experience. When is the next one?
---


Nancy pitso Owner at Fountain restaurant Johannesburg, South Africa
---


Bongiwe Director at Go Green! Johannesburg, South Africa
---


kennytwala29 Operational manager at Vuka uqhakaza sizes MLP Pty ltd Johannesburg, South Africa
---


Ivan Mathebula Business Development Consultant at Muthelo Management Services Johannesburg, South Africa
---


Katarzyna Kielan CI Manager at Fujitsu Łódź, Poland
---