User Rating
4.4/5
109 Ratings | 46 Reviews
---
4.9
Quality of Participants
5.0
Display & Presentation
4.5
Networking Opportunity
Sort By Filter By
above 80% visitors likely to
come again next edition
---

AHARON levi Verified Visit owner at levi wholesale llc Hollywood, USA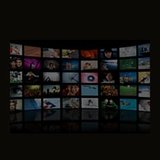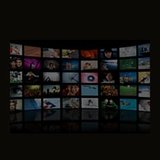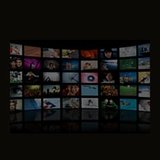 ---


DHARMENDRA CHAUDHARI Verified Visit Partner at A2z novelties Charlotte, USA
---


Aruna Yapa Sales Manager at Fast track Las Vegas, USA
---


Lynn Rose Owner at Gravitate Smoke Shop Phoenix, USA
---


Matt gompers Owner at The Canna Company cbd division West Linn, USA
---


Richard Barnes Owner at Smokin Deals/mr. Rock & Roll Fairbanks, USA
---


Eric Schiszler Founder at Original 1 Market Las Vegas, USA
---


linda flynn Individual Milwaukee, USA
Check in sucked. There was no clear line for us to wait in. One registration said bar code line. We didn't receive our barcode until 7pm the first day.of the show. We waited in the wrong linefor 1.5 hours. I finally went to the barcode booth and asked where mine was since I never received it. I was able to check in. It was very stressful and annoying. Why wasn't anyone from the show there directing buyer traffic?
---

Dr Nathan Schramm Director of Product Development at Greenerways Organic Los Angeles, USA
When we arrived to set up the day before the meeting, our tables were not at the booth, so we had to leave our boxes behind a curtain. The next morning, several thousands of dollars of our product was stolen and the event and organizers takes zero responsibility.
---


Pearl Coetzee Health and wellness at Vici Patch Las Vegas, USA
---


Dawn Martinez Hemp, CBD, cannabis company at Dawn's Herbal Essentials Las Vegas, USA
---


SAM AHMED LOS VEGAS at JD'S TOBACCO OUTLET Commerce, USA
---


Cronica Lopez Records at Cronica Records Las Vegas, USA
---


Leila Working at Coyote Janes Trading Post Pagosa Springs, USA
---


Abrar Hussain President at American Green Smoke Wholesale Distribution inc Chicago, USA
---