"Next Step in your Digital transformation Journey"
Transforming your insurance business has become a need of the hour!New situations and scenarios have allowed insurance companies to break .. Read more conventional barriers and start thinking differently to transform their businesses. The surge of InsurTech has opened up new business models, strategies and cutting-edge technologies to leap onto the next stop in your digital transformation journey.To keep pace with the competition, insurance companies need to transform at a rapid speed. Not sure, how you can travel this transformation journey? Join our Insurance Tech Virtual Conference on 14 -15 December 2020 inviting 30+ insurance technology experts to share their latest strategies, insights, solutions and innovations to drive your insurance transformation journey!Meet decision-makers from across the entire insurance value chain, with 150+ leaders from technology, innovation, data, analytics more.
Highlights
Transformation in insurance leadership
Remote working & insurance world
Key Customer Engagement Models
Insurance against long-run volatility risk | claims transformation
Technological Disruption in Insurance World | Role of AI-ML, Big Data & IoT in Insurance sector
Filter By
Mon, 14 Dec

Keynote
Transformation in insurance leadership


We are witnessing a fast-paced change, unprecedented challenges, of a shift from the mechanistic to the humanistic approach, from command-a

Monica Maria Sanchez

EVP, Chief Information Officer at United Insu..




Mon, 14 Dec

Keynote
Change in insurance world


Transformation is not just reserved for insurance business models, products and technology. Join for a session discussing traditional insur

Lisa Wardlaw

Chief Financial Officer, Farmers Insurance




Mon, 14 Dec

Keynote
Managing your models in the age of Digital Transformation – spreadsheets, machine learning models and more…


EASA is a low-code platform which enables companies to rapidly build and publish "fit for purpose" applications. Unlike other low-code plat

Sebastian Dewhurst

Business Development at EASA Software




Mon, 14 Dec

Roundtable
Panel Discussion: Digitized approaches by insurers to mitigate risk and on-time delivery of projects


Join us for an open discussion on digital innovation – what it can and can't do (alone) to improve enterprise risk management and better pa

Vanessa Sammy

Head of Risk Transfer Strategy at Caresyntax

Sarah Wiley

Group Vice President at Sound Physicians




Mon, 14 Dec

Networking
Networking Break




Mon, 14 Dec

Keynote
How UX Benchmarking is being applied to digital insurance distribution models in creating better customer engagements


When it comes to understanding the competitive landscape, insurers regularly benchmark their products, pricing, and features to prioritize

Donna Jermer

SVP, Marketing at iptiQ by Swiss Re

Krystina Murawski

Assistant Vice President at iptiQ Americas by..




Mon, 14 Dec

Keynote
Life Insurance in 2025


Life insurers frequently talk about "innovation" and "transformation" - but where will these lofty ideals take us? What will the industry l

Dustin Yoder

CEO of Sureify




Mon, 14 Dec

Keynote
Increasing Engagement with text messaging in the insurance industry


Now more than ever, insurers and brokers are having to rethink the effectiveness of their customer-engagement strategies. It begs the quest

Erin Wilson

Enterprise Business Development Manager at Zi..




Mon, 14 Dec

Roundtable
Panel Discussion: Reimagine the Future of Insurance


Join in a candid discussion among industry leaders as they reimagine the future of insurance, sharing their insights into the role technolo

Emilio Figueroa

Chief Insurance Officer at Foresight Risk and..

Michael Cavanaugh

Director of Underwriting at Boost Insurance




Tue, 15 Dec

Keynote
Day 2 - Insurance Tech Virtual Conference


KV Dipu

President - Head Operations, Communities & Cu..

Rao Tadepall

CIOat Seibels




Lisa Wardlaw
Chief Financial Officer, Farmers Insurance

Donna Jermer
SVP, Marketing at iptiQ by Swiss Re

Mark Reider
Head of Innovation at NFP

Tracey Sharis
SVPat Ironshore Boston, United States
| | |
| --- | --- |
| Free | Industry - Insurance Companies |
Followers
[ Users who have shown interest for this Event ]
Booth# Not Available
Interactions
Franklin, USA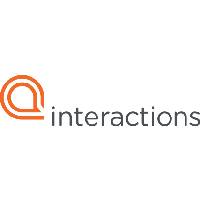 5 Interested
---
Zipwhip
Seattle, USA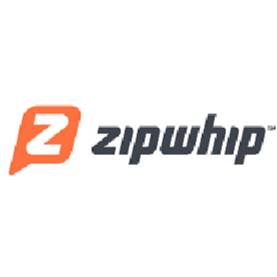 3 Interested
---


Sureify
Sponsor


Interactions
Sponsor & Exhibitor Franklin, USA


Homezada
Sponsor


Zipwhip, Inc.
Sponsor & Exhibitor Seattle, USA


Quantiphi
Sponsor


EASA Software
Sponsor


Caresyntax
Sponsor


Ushur
Sponsor