Last Edition Speakers
(Oct 2021)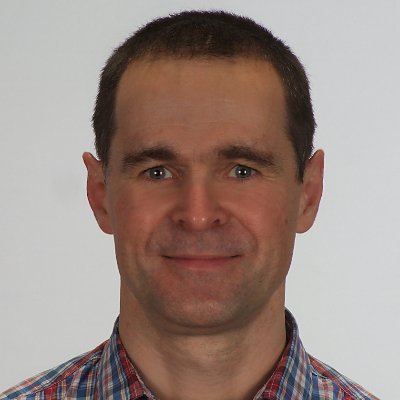 Jacek Laskowski
Jacek is an IT freelancer specializing in Apache Spark, Delta Lake, Apache Kafka and Kafka Streams (with brief forays into a wider data engineering space, e.g. Presto). Jacek offers software development and consultancy services with very hands-on in-depth workshops and mentoring. He is best known by his online books available free of charge at https://books.japila.pl/.


Ash Berlin-Taylor
Ash has been a contributor to Airflow for almost four years and is a member of the Project Management Committee (a.k.a. the Core team) for almost as long. He was the Release Manager for much of the 1.10 release series and he also re-wrote much of the Scheduler internals to be highly-available and increase performance by an order of magnitude (AIP-15).Outside of Airflow he is the Director of Airflow Engineering at Astronomer.io where he runs the team of developers contribute to the open source Ai


Aleksandr Volochnev
After many years in Software Development as a developer, technical lead, DevOps engineer, and architect, Aleks focused on cloud computing and distributed systems. Professional Cloud Architect and Developer Advocate, he shares his knowledge and expertise in the field of high-performant and disaster tolerant systems.


Sabir Akhadov
Sabir is a software engineer at Databricks working on optimizing physical data layouts for the best performance. Before that, he worked in Databricks performance engineering and benchmarking team. Sabir was born in Kazakhstan and since then has lived in 4 different countries. He's interested in learning new languages, technologies, and sports, mostly powerlifting and Russian kettlebells.


Tejas Chopra
Tejas Chopra is a Senior Software Engineer, working in the Data Storage Platform team at Netflix, where he is responsible for architecting storage solutions to support Netflix Studios and Netflix Streaming Platform. Tejas has worked on distributed file systems & backend architectures, both in on-premise and cloud environments as part of several startups in his career. Tejas is an International Keynote Speaker and periodically conducts seminars on Micro services, NFTs, Software Development & Clou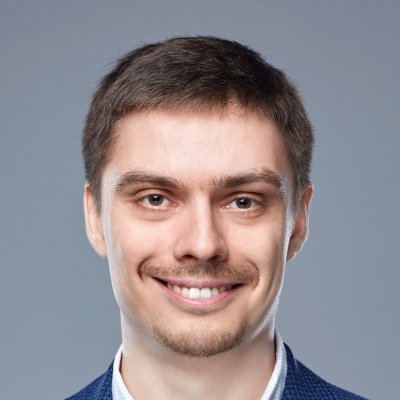 Vladimir Ozerov
Vladimir Ozerov is the founder of Querify Labs, where he manages the research and development of innovative data management products for technology companies. Before that, Vladimir worked on in-memory data platforms Apache Ignite and Hazelcast for more than eight years, focusing on distributed data processing. Vladimir is a committer to Apache Calcite and Apache Ignite projects.


Dmitry Bugaychenko
Graduated from St. Petersburg State University in 2004, got a PhD degree in the field of the formal logical methods in 2007. Spent almost 9 years in outsourcing without losing contact with the university and research community. Big data analysis at Odnoklassniki became for Dmitry an unique chance to combine theoretical knowledge and scientific foundation with the development of real and popular products. And this chance he gladly took advantage of by coming there in 2011. Joined Sberbank team in


Nikolay Golov
Nikolay is the Head of Data Engineering of ManyChat (SaaS startup), responsible for the implementation and growth of its Data Platform (AWS+Redis+Snowflake+Tableau). Previously, from 2013 till 2019 he's headed the Data Platform of Avito, Craigslist of Russia, which grew to a multi-billion dollar company from a small startup. In Avito he was responsible for analytical databases (Vertica, ClickHouse), OLTP engines (PostgreSQL, Redis, MongoDB), and data buses (Kafka) for analytics and micro-service


Christian Langmayr
Christian Langmayr heads the development of the global Exasol Community with End Customers, Academics, Partners, and technology Alliances. He is passionate about keeping and growing the special spirit that goes beyond the software developed and strives for positive interactions between all parties to drive the development of individuals involved. He has more than 15 years of experience in the IT industry with previous positions in MicroStrategy and Toshiba. Christian holds a degree in Business A


Vadim Suhanov
For the last year, Vadim has been working in the Big Data team at Tele2: he makes pipelines, develops internal frameworks, and starts contributing to Airflow. Before he worked at Cian as lead developer, stood at the origins of its rapid development, and was engaged in the development of many features that exist on the site.


Maurizio Felici
Vertica Field Chief Technologist. Maurizio has started writing complex code in Fortran in 1985 during his Master's Degree in Physics when he has built sensors and software to capture and analyse gravitational waves signals. Maurizio has started working in 1986 coding Unix device drivers. In 1992 Maurizio has started working with databases and has implemented his first large Data Warehouse in 1998 when he was in Oracle. In 2006 Maurizio has joined Hewlett-Packard and started working with large

Pasha Finkelstein
Despite his education in psychology, for 14 years Pasha managed to work in a lot of IT areas — system administration, development, management, data engineering, in general, touched almost everything that exists in IT. More than 10 years ago he started practicing DevOps and never focused on just one thing. Now Pasha works at JetBrains on Big Data Tools – tools to make data engineer's life easier. Very sociable, loves, and understands people and is always happy to answer any questions.


Valerie Wiedemann
Valerie began her career as Pre-Sales Engineer at EXASOL in 2018. At the start of actively technically consulting prospects — future customers of Exasol. Her responsibilities included deep dive into EXASOL's product capabilities and features, preparing testing environments, delivering POCs, and building SOWs for Data Warehouse migrations into EXASOL. The portfolio of customers Valerie worked with some largest insurance and retail organizations in Germany and Central Europe.


Gianluigi Vigano
Gianluigi is a Software Engineer, located in Milan. His expertise lies in Data Architecture with a focus on Information Extraction. He contributes with the R&D team to increase Vertica integration with the opensource ecosystem (Hadoop, Kafka, Spark…). Before joining Vertica, Gianluigi worked in several Information Technology companies, as a System Engineer and Technical Architect for parallel cluster and parallel databases architectures.


Nikolay Valiotti
PhD in Economics, worked in major Russian companies: built analytics at the Lenta network, was responsible for analytical processes at Yota, did forecasting at Baltika, headed the analytics department and then the marketing department at Yulmart, headed the Data & BI direction at US company Airpush. In 2019, he founded Valiotti Analytics, where he provides analytics consulting for mobile and digital startups. Co-founder of the open source self-service BI platform Mprove. Author of the blog leftj


Dmitry Ibragimov
If "data is the new oil", then Dmitry is responsible for all steps in working with this it, from well drilling and production to refining and transportation. Dmitry has been building and maintaining data warehouses and data lakes in companies and startups on the Apache technology stack (Hadoop, Hive, Impala, Spark) for the past 8 years. In Leroy Merlin he built a ~500TB storage data platform based on DWH Greenplum, with a lake on top of S3, NiFI, and Flink ETL tools, and an operational layer at


Nikolay Troshnev
10 years at MTS, in data analytics and numerical marketing, marketing strategy, then headed the functions of data science and data governance, the Big Data team. For 1.5 years as the executive director — chief data scientist (CDS) of Sber, working with distressed assets. For 2 years worked as the leader of the Big Data team of the Social Block of the Moscow Government. Now Nikolay is a private consultant, open to new projects.


Roman Kondakov
Roman was involved in building the distributed SQL for Apache Ignite at Gridgain Systems. Then he worked at Yandex, where he was engaged in Yandex Query Language. Now he works at Querify Labs that advise technology companies on database development.


Marco Gessner
Vertica Field Chief Technologist. Worked with relational databases since 1989; with data warehouses since 1992/1993. Worked for Vertica ever since HP bought Vertica in 2011. Specializes in Big Data architectures and data warehousing ecosystems.

Ton Badal
Ton is an Engineer passionate about Machine Learning and AI. Before joining Synthesized, he worked for a challenger bank in the UK improving their decision process by exploiting their data, and before that, he obtained his MSc in Artificial Intelligence at the University of Edinburgh.