"EUEC is USA's largest & longest professional networking & educational event of its kind"
The Annual EUEC Virtual Conference will be held from March - October 2021, 4 meetings. Attend any of 200+ world renowned speakers making 20-minute PowerPoint presentations in 10 tracks and 50+ exhibiting company presentations followed by scheduled LIVE meeting/demo in virtual exhibit booth.
Highlights
August 17, 2021 - Track E: Climate, MSW, FLG, RNG, Biofuels
August 18 2021 - Track F: Renewable Energy, Storage, Efficiency
August 19, 2021 - Track G: O&M, DDD & EHS, Fire Safety
Session
E1. RNG, BIOGAS, BIOFUELS, BIODIESEL, ALGAE


Keith Lampi

President; Fluid Technology Solutions

Peter Ettinger

Chief Development Officer; Bioenergy DevCo.



Session
E2. LFG, RNG, MSW, LMOP, SILOXANE, BIOGAS


Jeffrey Pierce

Senior Project Director; SCS Engineers

Dr. Victoria Brewster

Product Leader - Spectroscopic Solution; Pro..



Session
E3. MSW, SUSTAINABLE RE PROJECTS


Bret Swain

Senior Engineer; City of Manteca

Matt Leuck

Technical Manager, North America; Neste



Session
F1. RE PROJECT MANAGEMENT, ENERGY STORAGE


Sandra Sassow

CEO; SEaB Power Ltd.

Bill Leighty

Director; The Leighty Foundation



Session
F2. ENERGY STORAGE & PROJECT MANAGEMENT


Douglas Spaulding

President; Nelson Energy

Patricia Scroggin-Wicker

Business Manager; Burns and McDonnell



Session
F3. SMART GRID, MICROGRID, DER ENERGY MANAGEMENT


Sercan Teleke

Senior Specialist; Eaton

Scott Osbourn

Principal; Trinity Consultants; Inc.



Session
G1. DECOMMISSIONING & DEMOLITION (D&D)


Tim Smith

Senior Vice President; Environmental Liabili..

Tim Barker

Program Manager, D4 Services; AECOM



Session
G2. POWER PLANT DECOMMISSIONING, O&M, CHP


Christine Harris

Associate Vice President; HDR Engineering, I..

Scott Donaubauer

Vice President, Denver; Shermco



Session
G3. O&M, EHS, ASSET MANAGEMENT, D&D


Brian Payer

Digital Solutions; Sphera

David Shotts

Partner; ERM




Ryan Cooper
Waste Diversion Manager and Organics Recycling Lead; Rubicon

Shayne Petkiewicz
Business Development Manager; Anaergia

Keith Lampi
President; Fluid Technology SolutionsUnited States

Peter Ettinger
Chief Development Officer; Bioenergy DevCo.
Followers
[ Users who have shown interest for this Event ]
Booth# 43
MKS Instruments, Inc.
Irvine, USA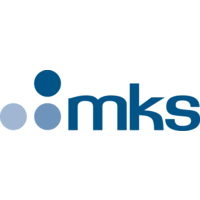 Booth# 38
HORIBA Instruments, Inc.
Irvine, USA