User Rating
34 Ratings | 8 Reviews
---
4.3
Display & Presentation
5.0
Quality of Participants
5.0
Networking Opportunity
---
sunny singh
Visitor
Hair Slylish at Kim Solutions OPC Private Limited
New Delhi, India
---
samanalatradecenter2 Center
Visitor
Sales Manager at Samanala Trade Center
Malabe, Sri Lanka
---
Life Sports
Visitor
Import and export at Union impex sports
Al Manamah, UAE
---
Sharon Gul
Visitor
Home Decor at King Fischer co., ltd
Tokyo, Japan
--- Prince John okoli
Visitor
CEO at Prince shoes
Cape Town, South Africa
---
Mohamed zakriya Ismail Mohamed aslam
Visitor
Owner at Lanka gem and jewellery
Kalutara, Sri Lanka
---
Sanjay Joshi
Visitor
Owner at Dreamz Footwears
New Delhi, India
nothing its very shameful for us we got registered in this show for vip invitation but unfortunately Japan Embassy did not given any visa for visiting the event or even they put stamp on my passport, this is ridiculous. They made rejection on my passport, I dont know why if they dont want anyone to visit their country than why the organized events for International level?????
--- Anis shaikh
Visitor
not interested at no company
Mumbai, India
--- MOHAMMED NAWAS MOHAMMED NOWSAR
Visitor
GEM AND JEWELLERY BUSINESS at AALIYA GEM AND JEWELLERY
Aluthgama, Sri Lanka
---
Daisy Shen
Visitor
sells at Haining wanshida hoseiry co.,ltd
Jiaxing, China
--- Masud Parvez
Visitor
Proprietor / CEO at Bangla Clothing
Dhaka, Bangladesh
---
Javed Akhter
Visitor
Manager merchandising at Sterling Denims Ltd (a sister company of Ster...
Dhaka, Bangladesh
--- john tyler
Visitor
FREIGHT FORWARDING at Tiffany World Partners, INC
Forest Hills, USA
--- Ramesh meena
Visitor
Printed Rugs at Tanisha export
Jaipur, India
---
Muhammad Saeed
Visitor
Director at MAS Management Services
Lahore, Pakistan
--- Ariunbolor
Visitor
Professor at Mongolian University of Science and Technology
Ulaanbaatar, Mongolia
---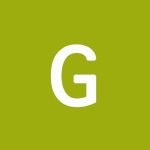 Ghulam mustafa
Visitor
Businessman at Automobile
Hiroshima, Japan
---
MOHAMED JAMEEL MOHAMED MUHEETH
Visitor
Proprietor at SOUTH LANKA GEM AND JEWELLERY
Aluthgama, Sri Lanka
---
Chinbat Tungalag
Visitor
Manager at Suvd Cashmere
Ulaanbaatar, Mongolia
---