User Rating
4.4/5
39 Ratings | 25 Reviews
---
4.7
Quality of Participants
5.0
Display & Presentation
3.0
Networking Opportunity
---


David Ekardt Verified Visit author at none Tampa,USA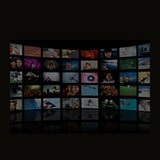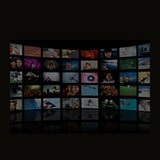 ---


Rose Marie Ray Author at SuperWomenDoITLess.com Seminole,USA
I did not know it was outdoors and it was very windy. I was unprepared for the morning. I also did not bring a tablecloth because I assumed that for $195 for the table that it would have a cover. I was in a very visible spot so that was good. The traffic was good but a more mature audience. would like to have seen more students and people in the 25-40 year range. Had some wonderful conversations but only sold 4 books and one teeshirt which did not cover the cost of the table for the festival. I think it also would have been good if each of the book sellers had been written up for the attendees to evaluate. It might have helped target sales.
---


Mark McWaters Writer at McWaters and COmpany Longwood,USA
Parking was abysmal. Signage for vendors practically invisible. At least could have posted volunteers to help with directions. Found the lot for vendors by accident. A long alley beside some body of water. Not really a lot at all.
---


Mary Greenwood Author at Mary Greenwood Kenneth,USA
Not sure where to put this comment. Very disappointed in food truck Pasta Bowl. We waited over 30 minutes and owner was rude when we asked for money back when we gave up. Got money back but no apology or anything. Still hungry and it made us miss Dave Barry session.
---


Frances L. Graves Fran 02 13 at BLUE MOON OUTDOOR CENTER KAYAK RENTALS AND GUIDED KAYAK ... Lutz,USA
Map - Navigating the Grounds very helpful. Festival of Reading Schedule not helpful for planning efficiently needed to be gotten to visitors before they arrived at venue.
---


Lisa Blair manager at Tampa Bay Mensa Tampa,USA
---


Gay Westfall Retired at None Madeira Beach,USA
---


James Roberts Author at Gentleman Jim Sunrise,USA
---


Gail L Frailey Author at Gramma Gail LLC Largo,USA
---


Sharon Rannveig Mayse Retired at None Trinity,USA
---


Linda Vazmina Retired at None Bluffton,USA
---


Mary Evans Seeley Author at A Presidential Christmas Tampa,USA
---


Marylin Miller retired at none Zephyrhills,USA
The timing and location of presentations needs adjustment. It is frequently impossible to get from Poynter to Wildlife for the next speaker on time. I was blessed yesterday that a courtesy cart was available each way. Even so, I missed the beginning of each speakers presentation . It was disruptive to those who arrived on time and annoying to those who missed the introductions to the subject. In the first instance people continued to arrive after me for about ten minutes. I did not mean to click on the approval button for location.
---


Ruth C Howard Author at Literature, Arts and Entertainment LLC Tampa,USA
Found it a useful experience. Unfortunately my booth was right across from the USF Bookstore tables and the competi-tion was unfortunate. Would have been interested in doing a book signing and/or a lecture.
---