---


Marti Graham Verified Visit HVAC/Duct Cleaning at All Metro Air Conditioning Apache Junction,USA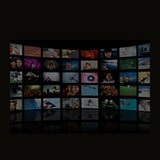 ---


bill freitag bill freitag at Creative Intelligence Phoenix,USA
---


Judy Nelson Commercial Appraiser at Ourselves Gilbert,USA
---


Robert Splaine 11034 s chehia st at retired Phoenix,USA
---


LEE RETIRED at YABSLEY'S Altus,USA
---

Katherine Managing Director at Retired Phoenix,USA
---


Sydney Sales Manager at Sydney's Shows Phoenix,USA
---

Yeoah Jang yoga, taichi, holistic wellness at Body & Brain Yoga and Taichi Scottsdale,USA
---

Matt Moving at 2Fellas Moving Company Phoenix,USA
---


Brent Hodges Contractor at Rivers End Construction Inc Brookings,USA
---


Ted Kilponen Engineer at Summit Engineering Scottsdale,USA
---

Rene Durfee Individual Phoenix,USA
Great event. I love going to see all of the latest home improvement trends. I like talking to the vendors before I hire them and this gives me a place to do just that without them coming to my home, which I don't want until I know that they are a company I want in my home. I love the landscapes too.
---


Annette Oglevee Sales Executive at Signup Phoenix,USA
I found great shade screen prices and landscaping ideas. I also found unique hot tubs for 2. Lots of fun and good walking exercise. Oh and the food was good we ate at honey bears barbeque. $19 half a rack of ribs and 2 good sized ribs and drink was only $2 of the cost.
---


Robert M Barnes Systems Analyst at San Bernardino City Unified School District Phoenix,USA
---


Liliana G Hoover new home at hesperia calif Hesperia,USA
---

Katie Show Director at Maricopa County Home Shows Phoenix,USA
---


patrick Individual Omaha,USA
---


Annie kilts Insurance at None Phoenix,USA
---


Joanne Cauteruccio Sales & Marketing at Water Heaters Only Los Angeles,USA
---