User Rating
518 Ratings | 188 Reviews
---
4.4
Quality of Participants
4.4
Display & Presentation
4.0
Networking Opportunity
75%

visitors likely to
come again next edition
--- Rona Aumentado
Visitor
Manager at ENDEAVOR PHILIPPINES
Makati, Philippines
I was able to pick up some ideas which would be useful in an F&B event that our company is organizing. Some constructive feedback: i got a bit confused seeing products that are noy F&B related being sold (facial masks, massage oils, shoes, cosmetics, etc.). It moves the focus away from the subject of the event
---
Nelbert Eusantos
Visitor
Sales MAnager at Cargill Joy Poultry Meats Production Inc
Taguig, Philippines
--- JOHN DOMINIC T. AQUINO
Visitor
SALES EXECUTIVE at LARGA INTERNATIONAL LOGISTICS INC
Manila, Philippines
--- Ruel Morales
Visitor
Owner at RUSA MARKETING
Antipolo, Philippines
---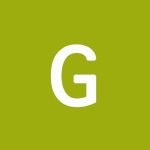 Gerry Sambahon
Visitor
Owner at Gory's Barbe-Cute Food Place
San Jose del Monte, Philippines
--- Lou Bonife
Visitor
Busine at The House Printers Corporation
Manila, Philippines
---
Sheila Mae Salvilla
Visitor
Entrepreneur at SALVILLA TRADING
Morong, Philippines
---
Engr. Gary
Visitor
Owner at Samgar Trading
Taguig, Philippines
Participants parking must be your top priority, you asked them to attend then you will ask them to park at the front of WTC? the venue parking was reserved for guest and exhibitors? Isn't that the public is your target to make your event lively and not a rotten event? Then why give the paying customers that burden to park somewhere else? Also you need to subsidise the parking fee. nagbayad na nga dyan sa event ninyo pagbabayarin niyo pa ng parking? Another is the quality of your exhibitors, DA lang ang medyo okay the rest eh hindi na exhibit ang purpose kundi magbenta na ng mga products nila, ginawa na nilang sari-sari store ang booth nila. Expo is not intended to sell the products but intended to get leads and prospects.
--- Carter John Quilop
Visitor
Trainer at Don Bosco Youth Center Tondo, Inc
Manila, Philippines
---
LEILANI ARJONILLO
Visitor
Information officer v at Dti Pttc
Pasay, Philippines
---
Edward Rowe
Visitor
Consultant at TheRowe Group Asia
Manila, Philippines
---
Jeron Yap
Visitor
Mr at Market Reach Int'l Resources Corp.
Makati, Philippines
--- dennis c. dechetan
Visitor
Agricultural Technologist I at LGU Biñan City
Manila, Philippines
---
Runette Panag
Visitor
Sales Officer at Flash Cargo Logistics Network Inc
Pasay, Philippines
--- RODERICK C. AURELLO
Visitor
BUSINESSMAN at MANILA COIN SHOP
Manila, Philippines
---
Robert Santos
Visitor
Sales Manager at Kakushin Skin Corp
Makatiane, South Africa
---