User Rating
4.4/5
58 Ratings | 25 Reviews
---
4.9
Quality of Participants
5.0
Networking Opportunity
Sort By Filter By
80% visitors likely to
come again next edition
---


Tiffany Verified Visit Sales at North Hall 12167 sales@pisotech.net astro turf and floor Qingdao, China
Nice Show, beautiful city! Our booth is located at North Hall 12167.Our products are mainly Artificial Grass and Garden Rubber Mat. sales @pisotech .netHopefully will come again next year~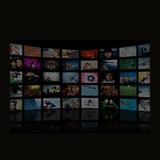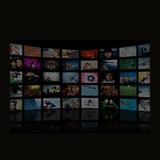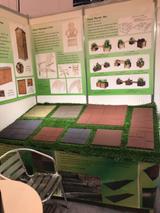 ---


Eddie Turner Verified Visit Owner at New products 4 you Knoxville, USA
---


Steven Goldstein Military Sales at govsales21@gmail.com Minneapolis, USA
Las Vegas Convention Center is one of the WORST venues in the US. Terrible to get around, horrible signage and the WiFi system is a joke. That said, there were a number of good vendors at the show, which helped me accomplish my goals. But, please, find another venue.
---


Syed R Asghar Sales Director at Amazing industries (The Gloves Company) Chicago, USA
---


syed mujahid iqbal director marketing at AA008K500K Kuwait City, Kuwait
---


maaz4rock12 Director at S S Enterprises New Delhi, India
---


Jennifer McKinney Hardware at CORE DISTRIBUTION Minneapolis, USA
---


Claire Product Manager at United Power Fuzhou, China
---


Pete Alexander Consultant at Buc-ee's Hallettsville, USA
---


Christopher Paduano Exhibit & Displays at adex international West Harrison, USA
---


Iraj yadegar Senior Managere at ARC Turbine LLC Las Vegas, USA
---


Tom Buckley Owner at Fnbc Independence, USA
---


Philip Blaschke President at DOC Services Charlotte, USA
---


Philip Muller customer service at L and M Street Rods Indio, USA
---


Jorge Izquierdo Distributor at AquaGen PR, LLC San Juan, Puerto Rico
---


C_agencies@hotmail.com Wholesale Sales at Kurt S. Adler, Inc Dorado, Puerto Rico
THIS YEAR THE PARKING AREA NEXT TO TAILGATE EXHIBITS WAS USED TO PARK SHOW MANAGEMENT VEHICLES.THIS NEW RULE IS A LACK OF RESPECT TO THE HANDICAP COMMUNITY. WE ARE PRESENTING A COMPLAIN TO THE RESPECTIVE AUTHORITIES IN LAS VEGAS.
---