Connect and meet with Ali at these events
Ali participated in events organised by these communities. Check reviews, network with past visitors and plan to visit again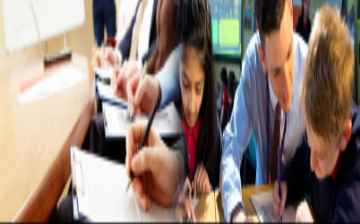 visitor
Sun, 19 - Sat, 25 Nov 2023
Ending today
Erfurt, Germany
88 Followers

visitor
Thu, 02 - Sat, 04 Nov 2023
Ending today
Baku, Azerbaijan
112 Followers
Check latest activities in topics & regions followed by Ali
Recommended event lists created by Ali ALRUBAYE will appear here. Try creating your own personalized lists here.
Dashboard > Following
Ali connected with these speakers and attendees at various events Sonia Saeed
painting exhibition
3 Followers Dr.Haydar matz MUHY
PhD in nanotechnology a...
33 Followers Farrukh Ahmadov
Project Manager
Caspian Event Organiser...
6 Followers Mahsati Huseynova Ali
Public Figure
3 Followers Natalia Safronova
Sr. Import Purchasing M...
17 Followers
Марина
Junior brand-manager
2 Followers Daniela Laura Buruiana
Materials, environmenta...
3 Followers Emmily Hannah Raymond
Investor
149 Followers Maryam Muradzadeh
advertising
2 Followers Mansura Humbatova
Senior Product Owner
10 Followers Aydan Poladlı
Assistant Manager
1 Follower Dilara Shahmammadova
HR Specialist
1 Follower Kateryna Kordenkova
Business Development
6 Followers
People connected with Ali ALRUBAYE on various events