Upcoming Events will appear here
Tertag participated in events organised by these communities. Check reviews, network with past visitors and plan to visit again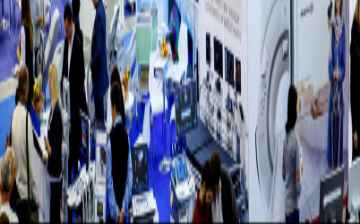 visitor
Thu, 05 - Sat, 07 Oct 2023
Ending today
Milan, Italy
78 Followers

visitor
Tue, 19 - Mon, 25 Sep 2023
Ending today
Milan, Italy
585 Followers
Check latest activities in topics & regions followed by Tertag
Recommended event lists created by Tertag Abdelghani will appear here. Try creating your own personalized lists here.
Dashboard > Following
Tertag connected with these speakers and attendees at various events Musaab
Oncology Product Specia...
4 Followers RF
Coordinator
Researchfora
532 Followers Mohammed Albahnsawi
Belgium
5 Followers Mouhamed Basheer sarhan
Business Development Ma...
50 Followers Lolita Dudeniene
PhD student
2 Followers Sandrini
Endocrine Surgeon
2 Followers Dana Wojtasinski
Health Care
57 Followers Richard Okyere
Lab Technician
3 Followers Elizaveta Tumasyan
Gynecologist
1 Follower Elle Eastoe
Emergency doctor
1 Follower People connected with Tertag Abdelghani on various events