Connect and meet with Sir. at these events
Sir. participated in events organised by these communities. Check reviews, network with past visitors and plan to visit again

visitor
Tue, 12 - Wed, 13 Sep 2023
Ending today
Santa Clara, USA
406 Followers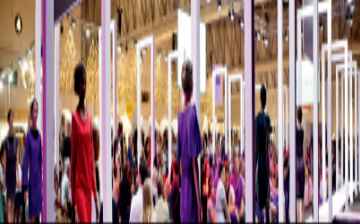 visitor
Tue, 15 - Sun, 20 Aug 2023
Ending today
Moscow, Russia
198 Followers
Check latest activities in topics & regions followed by Sir.
Recommended event lists created by Sir. Kings Campbell will appear here. Try creating your own personalized lists here.
Dashboard > Following
Sir. connected with these speakers and attendees at various events Minh Pham
Marketing Executive
Business Support & Prom...
2 Followers Rajeev Munjal
Ceo
Oasis Electronics
1 Follower mohamed ali Shafique Ah...
Electric. Sup.
70 Followers Betul Hos
Executive Assistant
5 Followers Chris Amaechi
Managing Director
1 Follower Agha Zafarullah Durrani
CEO
23 Followers Muhammad Raza Rizwi
Chief Exective
1 Follower Mujahad Javed Butt
Managing Director
1 Follower MOHAMED IBRAHIM HABIB
Managing Director
15 Followers Mahfuzur Rahman
Head Of Business
2 Followers Sulfikar Padiyath
Executive
2 Followers
People connected with Sir. Kings Campbell on various events