Connect and meet with Hope at these events
Hope participated in events organised by these communities. Check reviews, network with past visitors and plan to visit again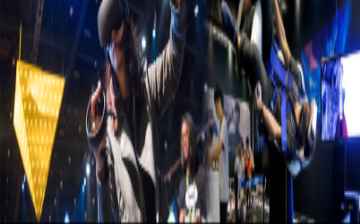 visitor
Thu, 02 - Sun, 05 Mar 2023
Ending today
Mahwah, USA
109 Followers

visitor
Mon, 06 - Wed, 08 Feb 2023
Ending today
Paris, France
10094 Followers
Check latest activities in topics & regions followed by Hope
Recommended event lists created by Hope ford will appear here. Try creating your own personalized lists here.
Dashboard > Following
Hope connected with these speakers and attendees at various events Egunjobi Oluwadamilare ...
CEO
9 Followers clifford Ohikere
Project Manager Jackie Hoffman
Owner/groomer
1 Follower Jayantha De zoysa Lokul...
Business Development Ma...
17 Followers Evans Otiso
General Manager
77 Followers vaishali k
Business Development Ma...
6 Followers Daniel Yuan
Business Development Di...
Vexos
81 Followers keval satasiya
ALL KIND OF CUMIN SEED
12 Followers Charith Rajapaksha
Set Designer
35 Followers samiratu issaka
Human Resource Officer
24 Followers Anhel Ermita
Real Estate Broker
868 Followers Oluwaseyi Ayoola Oluseu...
Senior lecturer Adebayo Fesobi
Mechanical engineer
People connected with Hope ford on various events