Upcoming Events will appear here
Mahmoud participated in events organised by these communities. Check reviews, network with past visitors and plan to visit again

visitor
Wed, 01 - Sun, 05 Sep 2021
Ending today
Dublin, Ireland
240 Followers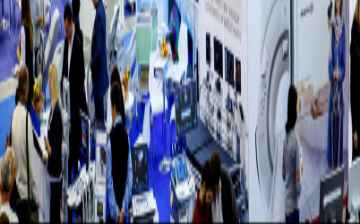 visitor
Wed, 09 - Fri, 11 Jun 2021
Ending today
Tashkent, Uzbekistan
74 Followers
Check latest activities in topics & regions followed by Mahmoud
Recommended event lists created by Mahmoud Nada will appear here. Try creating your own personalized lists here.
Dashboard > Following
Mahmoud connected with these speakers and attendees at various events Mahmoud eladawi
Individual
1 Follower Dr.ashok Kr. Singhal
Director
1 Follower essam.rafey
Whole Sale Trading
1 Follower Amr Nassar
General Manager
2 Followers rajeshkumar
Sales Officer
1 Follower raghdaa Saleh
Business Development Ch...
4 Followers samah ayad
Sales Executive
1 Follower Rascha Ragheb
Director, Business Dev....
1 Follower OLC Conferences
Individual
2 Followers Ignatius Susai Irudia
Vice President
1 Follower Sherouk Maher El Naggar
Export Manager
1 Follower Fatma El Tohamy
Individual
1 Follower Taha Hussain (4000+)
OD Manager
16 Followers MS. BENGU DOGRUER
EVENT DIRECTOR
273 Followers Waleed Azab
CEO & Founder
1 Follower Rania Abdelaziz Mohamed
Individual
1 Follower
People connected with Mahmoud Nada on various events