Connect and meet with Mazza at these events
Mazza participated in events organised by these communities. Check reviews, network with past visitors and plan to visit again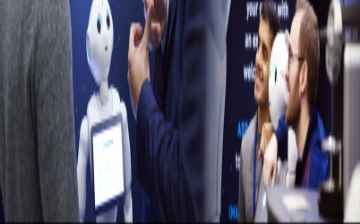 visitor
Wed, 22 - Fri, 24 Nov 2023
Ending today
Dubai, UAE
49 Followers

visitor
Mon, 20 - Fri, 24 Nov 2023
Ending today
Dubai, UAE
26 Followers
Check latest activities in topics & regions followed by Mazza
Recommended event lists created by Mazza Idrees will appear here. Try creating your own personalized lists here.
Dashboard > Following
Mazza connected with these speakers and attendees at various events Global Society for Rese...
International Joint Sec...
203 Followers Gayathri R
Vp Business Development
1 Follower Joyce Carols
Vitality Coach
5 Followers Ahmed Ziyan
Deputy Minister
1 Follower Waqar Ameen Tahir
Civil Engineer Technolo...
131 Followers Servi Aman
Project Manager
Teklip
4 Followers Ahmed Younis Alhammadi
Emerging technologies m...
3 Followers Gerrard Bonaven
IT Manager
3 Followers Matt Mo CVO
Chief Visionary Officer
10 Followers Monia A. Shakshak
Rec Business Partner
51 Followers Aymen Bida
Full Stack Developer
3 Followers Monique
Recruiter
Smart Pension
1 Follower alexandre Sfeir
Managing Partner
2 Followers mohammed nizamuddin
IT Head
1 Follower
People connected with Mazza Idrees on various events