Connect and meet with Latha at this event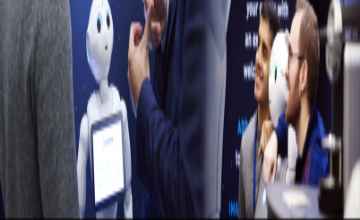 visitor
Latha participated in events organised by these communities. Check reviews, network with past visitors and plan to visit again

visitor
Mon, 11 - Thu, 14 Sep 2023
Ending today
Johannesburg, South Africa
698 Followers

visitor
Sat, 29 Apr - Sun, 28 May 2023
Ending today
Online
19 Followers
Check latest activities in topics & regions followed by Latha
Recommended event lists created by Latha Thamma reddi will appear here. Try creating your own personalized lists here.
Dashboard > Following
Latha connected with these speakers and attendees at various events Brian Kambole
Senior Manager Procurem...
1 Follower Cindy Lee Vosloo
Speaker Management
3 Followers Mandisa Zulu
Marketing Manager
Smart Procurement
8 Followers Mamello Lesitha
Marketing Assistant
3 Followers Nishant Choudhary
Technical Analyst
Speaker  •  13 Followers Derusha Chetty
Stakeholder Engagement
1 Follower Mbuso Radebe
SMEs Coordinator
1 Follower Relog
Retail and Supply Chain...
Relog
1 Follower Hayley Booysen
SAPICS MEMBER (SMME Tas...
2 Followers Mzikayise (Mzi) Ngewu
Solution Engineer
Gordian Logistic Expert...
1 Follower Vernon Lewis
Senior Supply Chain Man...
2 Followers Sivi Covenden
Agilus , sivi@agilus.co...
7 Followers Vinesh Kara
Senior Category Manager
LafargeHolcim
1 Follower
People connected with Latha Thamma reddi on various events