Connect and meet with S at these events
S participated in events organised by these communities. Check reviews, network with past visitors and plan to visit again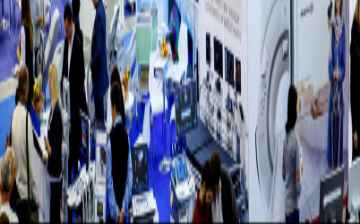 visitor
Mon, 23 - Tue, 24 Oct 2023
Ending today
Alexandria, USA
4 Followers

visitor
Fri, 20 - Sun, 22 Oct 2023
Ending today
Miami, USA
3120 Followers
Check latest activities in topics & regions followed by
Recommended event lists created by S khalid will appear here. Try creating your own personalized lists here.
Dashboard > Following
connected with these speakers and attendees at various events Prashant Tandon
Founder & Managing Dire...
Speaker  •  16 Followers alisha jones
Business/Entrepreneursh...
9 Followers Jess Abdulnour
Marketing Manager
1 Follower Dan Geske
Leadership Development,...
DGC Training
19 Followers Meghan McNamara
Marketing & Operations
1 Follower HIREN JAYANTILAL PRAJAP...
Owner
1 Follower Kenta anderson
Sales Manager
7 Followers Cathy Ortiz
Self Employed
1 Follower Samantha Gen
Company Head
2 Followers FIDEL ZALVAZA
Project Manager
1 Follower Robert Kritz
Professional Realtor
2 Followers Gabby Barajas
REAL ESTATE AGENT
1 Follower
People connected with S khalid on various events