User Rating
421 Ratings | 121 Reviews
---
4.8
Quality of Participants
4.0
Display & Presentation
4.2
Networking Opportunity
76%

visitors likely to
come again next edition
--- Joel Okonkwo
Visitor
CEO at Bronze Interiors & Finishing's Ltd
Abuja, Nigeria
--- Muhammad Sohail Tufail
Visitor
CEO at Khawaja Mineral Industries
Multan, Pakistan
--- Maria Molina
Visitor
Architect at CADMA, SRL
Santo Domingo, Dominican Republic
---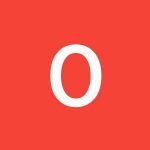 Omar Saqqaf
Visitor
Ss Director at Hoshan Pan Gulf
Dubai, UAE
Small advice since COVID-19 contactless highly recommended and implemented I print my pass at my office but the employee at the entrance provided me the hanger badge by hand which not good They should guide us to pick from the basket All rest was perfect Wishing you all the success Omar Alsaqaf
--- Emad Shaar
Visitor
Civil Engineer at Quality for Engineering
Ramallah, Palestine
Diversity of the interior finishing materials and the different sources. Its recommended to place the similar finishing materials sources and origins in one hall so that it will easier to compare the most effective materials.
--- Muhammad Yasir
Visitor
Electrical Engineer at Iconsnetworks
Karachi, Pakistan
---
Shaikh Sarif
Visitor
CEO at Elegance Architectural Products
Ahmedabad, India
---
Mirosław Sztuka
Visitor
Landscape Architect at S&P Architektrura Krajobrazu Sp. z o.o.
Nysa, Poland
---
Waqar Ameen Tahir
Visitor
Civil Engineer Technologist at Tahir Builders
Dubai, UAE
---
Mahdi Ghanaatgar Kasbi
Visitor
R&D Deputy at ARYA BARON TOOS Co.
Mashhad, Iran
---
Young Maranga
Visitor
Procurement at National construction authority
Nairn, UK
---
Mederbek Bolotbekov
Visitor
Director General at Redem Construction LLC
Bishkek, Kyrgyzstan
---