User Rating
20 Ratings | 10 Reviews
---
Bonnie McKenna
Visitor
Journalist/Photographer at Sea Land Journals
Atascocita, USA
---
Kimberly Walker
Visitor
Dallas, Tx at Travel Your Way
Dallas, USA
I am local, so I did not use any of the accommodations or the shuttle service. My only negative is, I feel the food vendors need more help filling orders, so they can expedite the food lines. I loved the wide variety of vendors/exhibitors, as well as the shows, showcasing the cultural dances. I learned about a number of apps available for use, while traveling, and ways to pack in a more compact manner. I also learned a lot more, about the countries and states, for which my clients, as well as I, frequent, and/or would like to visit. I liked that some of the seminars, that overlapped with other seminars I wanted to attend, were scheduled for both days, so I was able to attend all of the seminars, in which I was interested. This was a great networking event, and I was able to establish a lot of contacts. I am looking forward, to attending next year!
---
Yvonne Jubang
Visitor
Retired at None
Krum, USA
---
Stella C Woodruff
Visitor
Independent Travel Agent at Inteletravel
Horseshoe Bay, USA
---
Cary Suprobo
Visitor
Travel Host & Tour Leader at VOYAGE2PARADISE
Waco, USA
---
SUSILO CARY SUPROBO
Visitor
Travel Consultant at VOYAGE2PARADISE
Hewitt, USA
---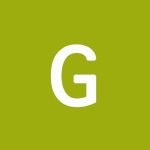 gwenelle spann
Visitor
Travel Consultant at Servant Travel Group
McKinney, USA
---
Suresh Nakarmi
Visitor
Managing Director at Shakti Travels and Tours and Shakti Trekking Nepa...
Kathmandu, Nepal
---
Cary Suprobo
Visitor
Travel Host & Tour Leader at VOYAGE2PARADISE
Waco, USA
--- Robb Scott
Visitor
Owner at Service Metrics Group
Dallas, USA
---
Karen Miller
Visitor
Individual
Dallas, USA
---